New Prescription Weight Loss Drug, Belviq, Hits The Market Today, But Is It Worth The Cost?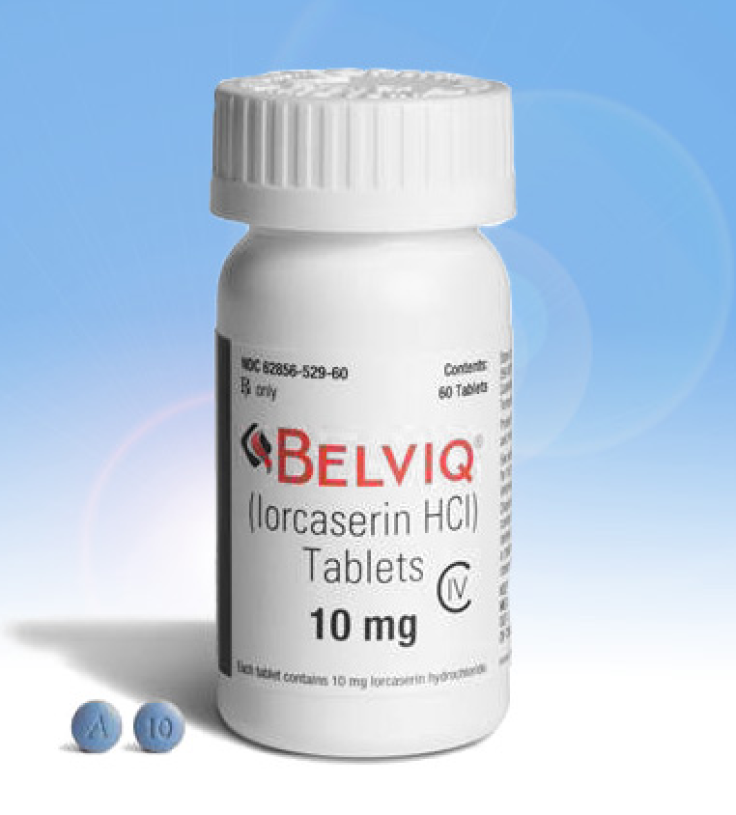 After a tumultuous approval process, with some back and forth between drugmaker Arena Pharmaceuticals and the Food and Drug Administration (FDA), the weight loss drug Belviq is finally available by prescription for patients who have a body mass index (BMI) of over 30 or over 27 with other health issues such as high blood pressure or type 2 diabetes. With the company touting that close to half of patients saw a five percent loss in their weight in a clinical trial, does the drug do enough to help?
Belviq is intended to be prescribed alongside changes in diet and exercise. But with changes in diet and exercise able to help people lose weight alone, the drug is still being marketed as an 'obesity pill.' And at a cost of over $200 and the stipulation that to keep the weight off, patients must be on the drug for life, it seems that the drug may not be worth the cost. It's possible that cheap, alternative solutions, such as limiting caloric intake and exercising, more may do more than the drug can.
Belviq works by acting on serotonin receptors in the brain to give people a sense of fullness, curbing their desires to eat food as much as they normally would. In the late stage clinical trials, 47 percent of drug-treated nondiabetic patients lost at least five percent of their body weight, and 23 percent placebo-treated patients lost more than five percent of their weight. Among diabetic patients, 38 percent of drug-treated and 16 percent of placebo-treated patients lost more than 5 percent of their body weight.
Questions remain, regarding more than the value of the drug in helping with weight loss. The side effects of the medication might be debilitating for some. Among adverse reactions reported were headaches, dizziness, and fatigue, and diabetic patients specifically experienced pain and low blood sugar, which can lead to life-threatening complications.
Additionally, the drug was at first not approved by the FDA in October 2010 because it showed marginal efficacy in weight loss. Only after more clinical trials did the slight increase in benefit show statistical significance. Add to this another reason for delayed approval — it was classfied by the Drug Enforcement Agency of Belviq as a class IV controlled substance, the same as Valium and Xanax. This is because the medication can act on serotonin receptors and risk abuse stemming from the hallucinogenic and euphoric side effects of the drug.
The FDA warns consumers that if they do not see a five percent decrease in weight after three months, then they should stop taking the medication. The FDA fact sheet for Belviq can be read here.
Published by Medicaldaily.com