New Procedure For Heart Attack Victims Cuts Death Risk By 65 Percent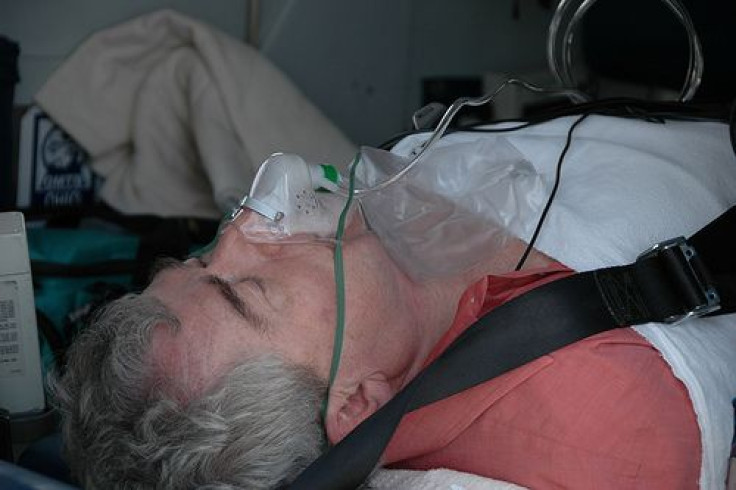 Patients suffering from severe heart attacks now face greater chance of survival, thanks to a procedure that not only opens the afflicting artery clogs, but also treats smaller clogs that could be potentially problematic later in life, according to a recent study.
Myocardial infarction results from a partial or complete blood clot inside an artery leading to the heart and the subsequent death (infarction) of the heart muscle (myocardia). The most severe cases, total blockages to the heart, are called ST segment elevation myocardial infarction (STEMI), and doctors now hope a new procedure that makes a general sweep of all clogged arteries could reduce a patient's overall risk of future heart attacks and improve heart health.
The procedure is called percutaneous coronary intervention (PCI), and it works on the heels of normal heart attack treatment methods — whereby a thin tube or stent is inserted into an artery and ballooned, in a process called an angioplasty — as it includes augmented investigation of surrounding arteries. The procedure has been riddled with controversy for years, as the success rate had been unclear. Now, experts are beginning to confer its benefits.
"When a patient is admitted with an acute myocardial infarction, it is known that PCI to the blocked culprit artery is life-saving, but there is uncertainty as to whether doctors should undertake preventive PCI in vessels that are partially blocked but did not cause the myocardial infarction," Dr. David Wald, lead investigator of the study, told Medical News Today. "This is a common clinical dilemma."
The team's findings were published in the New England Journal of Medicine and presented Sunday at the European Society of Cardiology Congress 2013 in Amsterdam. Due to the study's overwhelmingly favorable lean toward survival, the analysis was stopped early.
The study consisted of 465 patients undergoing PCI for major heart attacks. Half the subjects were randomized into a culprit-only PCI group and the other half into a preventative PCI group. Over the follow-up in the next two years, 21 patients in the preventive PCI group and 53 in the culprit-only group either died, had another heart attack, or developed refractory angina. This results in an absolute risk reduction of 14 per 100 in the preventative PCI group and a relative risk reduction of 65 percent compared to the culprit-only group.
"The results of this trial show that in this situation preventive PCI [...] reduces the risk of cardiac death, a subsequent myocardial infarction or angina resistant to medical therapy, by about two-thirds," Wald said, adding that a preventative PCI procedure only extends surgery time by 20 minutes and, while pricier up front, reduces long-term cost through improved health.
"The initial costs of preventive PCI are higher but there will be reduced costs thereafter," he said, "with a reduced need for subsequent hospital admissions, cardiac investigations and revascularization procedures."
One Italian study from 2011 found slight readmission rates among those receiving preventative PCI. After three years for coronary revascularization procedures, heart attack, heart failure, and severe bleeding events, rates typically fell between seven percent and 20 percent.
"The implementation of primary percutaneous coronary intervention has significantly improved the clinical outcome of patients admitted for STEMI," the researchers noted. "However, some patients still develop recurrent adverse events, with a negative impact on survival."
Source: Wald D, Morris J, Wald N. Randomized Trial of Preventive Angioplasty in Myocardial Infarction. The New England Journal of Medicine. 2013.
Published by Medicaldaily.com