A Week's Worth of Recalls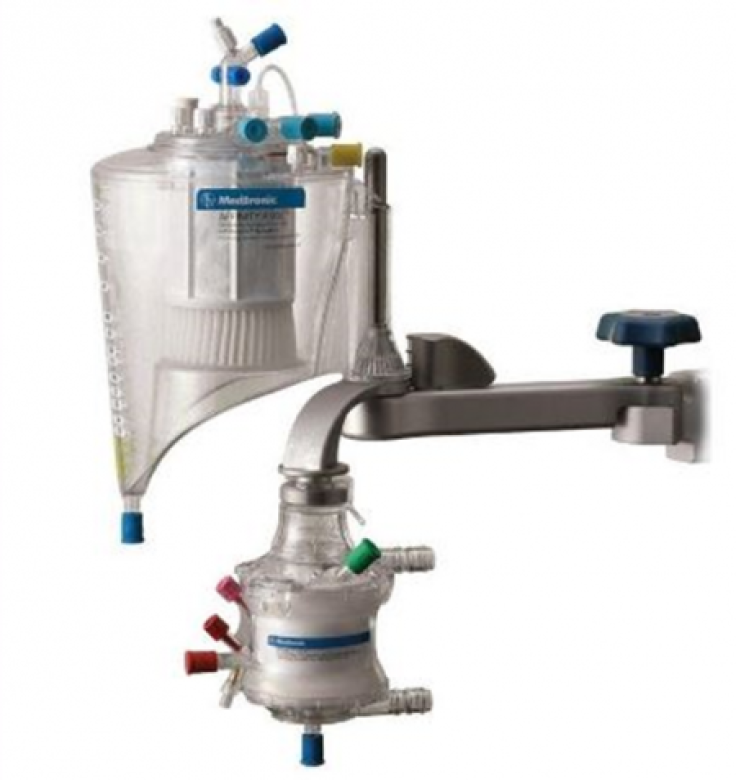 Two drugs, a dietary supplement, and some devices have been recalled for mislabeled dosages, hidden ingredients, possible injuries and more. The recalled items span uses for high blood pressure, herpes infections, sexual enhancement, pre-surgical swabs and children's cardiac surgery
The first recall is for telmisartan, brand name Micardis, which is used to control high blood pressure. This voluntary recall is due to a mislabeling error. Alembic, the maker of telmisartan, discovered that bottles labeled for 20 mg tablets actually contain 40 mg tablets. The 20 mg tablets are round and the 40 mg tablets are oval.
Besides its use for high blood pressure, it is also given to protect people older than 54 years against cardiovascular related issues like heart attack and stroke if they cannot take ACE inhibitors to protect against these events.
The correct dosage is important, as people taking the wrong prescription risk having low blood pressure, decreased kidney function, or increased levels of potassium which can become life-threatening. Those who regularly check their blood pressure at home could notice lower BP numbers. People often feel dizzy with low BP.
Telmisartan is available in 20 mg, 40 mg, and 80 mg tablets. The usual dose for high blood pressure is 40 mg once a day and for cardiovascular risk reduction it is 80 mg a day.
Alembic indicated it has not received any reports of adverse events or side effects related to this labeling error.
Recall of IV antiviral medication
Four lots of the antiviral drug acyclovir (IV) are being recalled by Zydus Pharmaceuticals due to crystallization, which can cause blood vessel damage. This medication treats herpes in its various manifestations and shingles in immunocompromised patients.
The medication comes as a powder in a small bottle. Sterile water is added and the powder is expected to dissolve completely. Then as a liquid it is given intravenously (IV).
It should be evident if any particles or crystals are present. If it does not dissolve completely the undissolved crystals can cause damage as the blood moves through the body.
The blockages can cause clots, particularly in the lungs. Clots can cause strokes, heart attacks, affect function in the liver and kidneys, and more.
Zydus Pharmaceuticals has not received any reports of adverse events related to this product recall. The four lots expire in December 2021 and January 2022. The bottles contain 50 mg/mL of medication, either 20 mL or 10 mL.
Recall of male sexual enhancer
An FDA analysis of PremierZen Black 5000, advertised as a sexual enhancement dietary supplement, contained prescription drugs for erectile dysfunction. Hidden ingredients are not allowed in dietary supplements, and so the manufacturer Namoo Enterprise LLC has issued a nationwide recall of PremierZen. The analysis turned up both sildenafil and tadalafil, more commonly known as Viagra and Cialis.
Taking a supplement that contains these unlisted prescription drugs can cause serious health issues, especially for those taking nitrates for high blood pressure, heart disease and diabetes. The FDA counsels that those with this product should destroy it.
The company said it had not received any reports connected to the recall.
Class I recall on pediatric surgical device
Medtronic has issued a Class I recall, the most serious kind, for its Affinity Pixie Oxygenator and Cardiotomy/Venous Reservoir with Balance Biosurface due to risk for infection from the device. The infection would be caused by endotoxins, the nasty membrane of some nasty pathogens, like salmonella, Escherichia coli and shigella.
These endotoxins are released from bacteria and besides fever and infection, begin an acute systemic toxic reaction and death.
These devices are used for newborns, infants and young children who have open heart surgery. Cardiopulmonary bypass is used if the child's heart needs to rest during open heart surgery. The Affinity acts like the heart and lungs, providing oxygen, removing carbon dioxide, but on a temporary basis during the surgery. The FDA is asking that hospitals identify and quarantine unused products.
The company has reported that no complaints, reports of injuries, or deaths related to this recall.
Recall expanded of applicator used for pre-surgery skin prep
The recall of the ChloraPrep 3 mL applicator has been expanded to include all unexpired products in all 50 U.S. states due to risk for potential fungal (Aspergillus penicillioides) contamination. This recall has been expanded twice by its manufacturer, Becton, Dickinson and Company. The first was in June 2020. At that time, the recall only affected specified catalog numbers and places with six months of straight 86°F / 30°C temperatures and 75% humidity. The product is a skin sanitizer used before catheter and surgical procedures.
The second recall was last week to all U.S. states. And now it covers all unexpired products.
It was the company that found the problem with humidity and high heat. Removing the swab from the package can contaminate the swab or the gloved hand of the person using the swab.
No adverse events had been reported, the FDA said.
Yvonne Stolworthy MSN, RN graduated from nursing school in 1984 and has spent many years in critical care and as an educator in a variety of settings, including clinical trials.
Published by Medicaldaily.com