New Sex Series Highlights World's Largest Breast and a Scrotum That Swells to 160lbs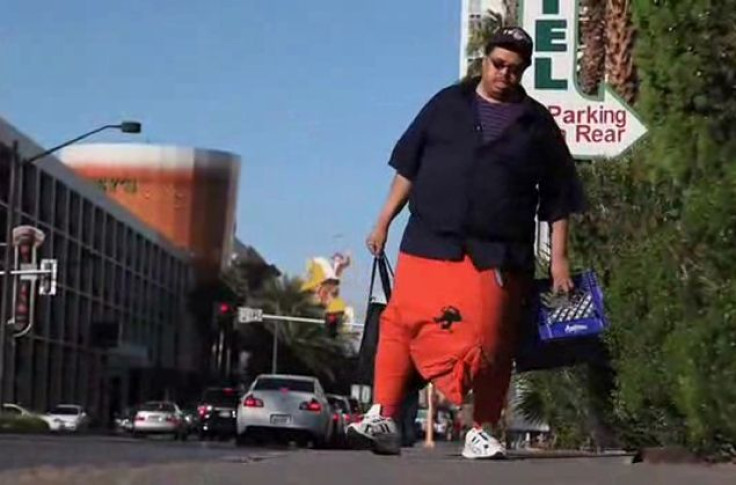 Can't get enough sex? No worries Discovery Fit and Health have you covered. Starting on September 16, Discovery Fit and Health will air its new series "Sextember."
This particular show will feature the most intriguing stories with individuals who have odd characteristics and/or unusual erotic desires.
The show will highlight individuals such as a man who can climax seven times in 15 minutes. Annie Hawkins-Turner, the proud owner of the world's largest and natural breast, 102ZZZ. A man name Wesley, who has a scrotum that can swell to 160lbs and currently is still growing.
There will be an episode that showcases Trent Arsenault, 36, who has been running a one-man sperm bank out his living room for six years. He has helped several couples get pregnant. Arsenault, who took a vow of celibacy since high school, currently has 15 children, but is still a virgin.
Other episodes include: "Dominatrix in Training," when Megan decides to reveal her kinky side, actress Maggie Gyllenhaal hosts "Why Is Sex Fun," and how many kisses it may take until you meet prince charming. Ty Tashiro, a psychologist and researcher in sexual health from the University of Maryland and a consultant for Discovery, believes the show is "great thing."
"It lets us know there is diversity in the way we are built and the things we want and how we function," he told ABC. Tashiro, who is a consultant on the new series, also found there are a considerably small amount of individuals who participate in sadomasochistic behaviors.
According to Tashiro people have different ways of providing themselves with sexual gratification. Being open-minded is a good thing, he believes. "In the U.S., we tend to culturally talk less openly about sexual activity, especially when it falls outside the normal range of sexual behavior," he said.
Sextember will air every Saturday at 9pm ET on Discovery Fit and Health.
Published by Medicaldaily.com