New Smart Drug May Reduce Unnecessary Damage During Breast Cancer Treatment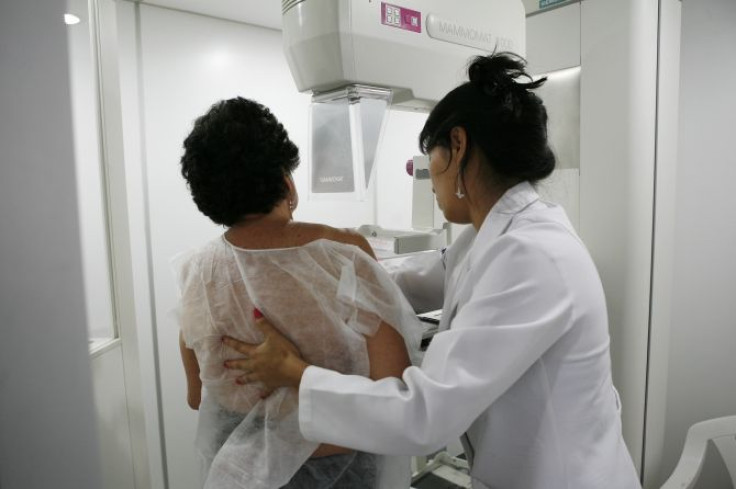 Just in time for National Breast Cancer Awareness Month, scientists have pioneered a new drug for those suffering from the disease. The drug manufacturer Roche alongside Genetech, has combined the original drug Herceptin with a potent chemotherapy agent creating T-DM1.
Herceptin works by blocking the action of a protein called HER2, which spurs tumor growth. Herceptin is only used in about 20 percent of breast cancer cases where the tumor produces a significant amount of HER2. The new drug T-DM1 was created to destroy cancerous cells, while protecting healthy tissue from unnecessary damage which could lead to symptoms such as hair loss.
Results from a major trial demonstrated T-DM1 can prolong life by 30.9 months for patients with advanced HER2-positive breast cancer. According to Paul Ellis, a professor of cancer medicine at King's College London and one for the study's lead researchers, the new "smart" drug may positively shape the outlook for patients diagnosed with HER2-positive breast cancer.
"For T-DM1 to offer such a significant survival benefit, while also improving the quality of patients' lives by reducing the side effects of chemotherapy, is a remarkable achievement," he said in a statement.
Results from the final study of TDM-1, which was presented at the European Society for Medical Oncology (ESMO), demonstrated patients on the drug lived on average 5.8 months longer than individuals who were treated with GlaxoSmithKline's Tyverb and Roche's chemotherapy drug Xeloda.
Researchers from the French National Cancer Institute conducted a one-year study on Herceptin. They reviewed whether six months of treatment would be as good as one year of using the drug. The results were "inconclusive" but demonstrated a "trend in favor of 12 months treatment," according to Xavier Pivot of the University de Franche Comte in France.
Currently, Pivot and colleagues are carrying out a deeper analysis of the data. Roche hopes to market the new drug as soon as possible.
Published by Medicaldaily.com