New Study Explains Why Girls Do Better at School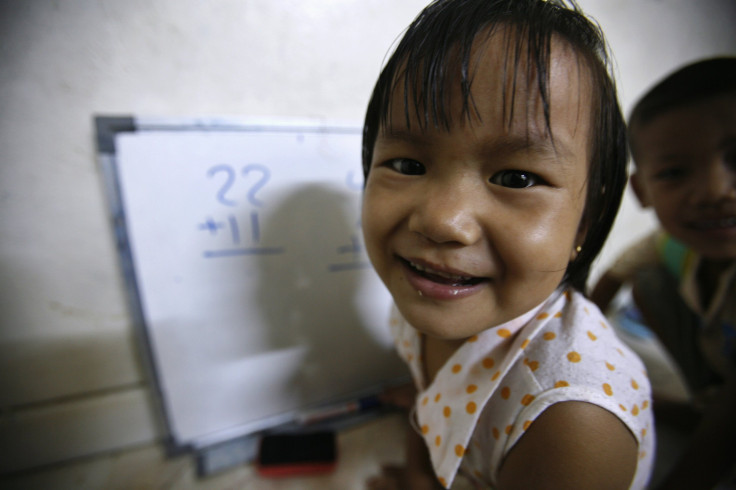 A new study explains why girls do better at school, even when their scores on standardized tests remain low.
Researchers from University of Georgia and Columbia University say the variation in school grades between boys and girls may be because girls have better attitude toward learning than boys.
"The skill that matters the most in regards to how teachers graded their students is what we refer to as 'approaches toward learning,'" said Christopher Cornwell, head of economics in the UGA Terry College of Business and one of the study's authors. "You can think of 'approaches to learning' as a rough measure of what a child's attitude toward school is: It includes six items that rate the child's attentiveness, task persistence, eagerness to learn, learning independence, flexibility and organization. I think that anybody who's a parent of boys and girls can tell you that girls are more of all of that."
The study included 5,800 students from kindergarten through fifth grade. Researchers evaluated students' performance in reading, math and science. They then linked these scores to the teachers' assessment of the students' performance.
Study analysis found that even though boys' test scores were higher, they received lower grades on teachers' assessment.
Researchers say that non-cognitive skills may explain why boys receive poor grades or "how well each child was engaged in the classroom, how often the child externalized or internalized problems, how often the child lost control and how well the child developed interpersonal skills." They even found proof of a grade bonus for boys who had test scores and behavior like girls.
Cornwell said that the difference in the grades obtained at school may reduce the chance of boys to attend college. However, the study offers no new insight into behavior of girls and boys. It just looks at what is known about the difference in behaviors exhibited by the genders in the field of education.
"My argument is that this has always been true about boys and girls. Girls didn't all of a sudden become more engaged and boys didn't suddenly become more rambunctious. Their attitudes toward learning were always this way. But it didn't show up in educational attainment like it does today because of all the factors that previously discouraged women's participation in the labor force, such as a lack of access to reliable birth control," Cornwell said.
Cornwell says that the question of whether or not the gender of the teacher has any effects on the grades obtained by girls and boys can't be answered as there is not enough data on the subject. "As you can probably guess, the great majority of elementary school teachers are women," he concluded.
Published by Medicaldaily.com