New Technique to Remove Wrinkles: Thai Face Slapping for $350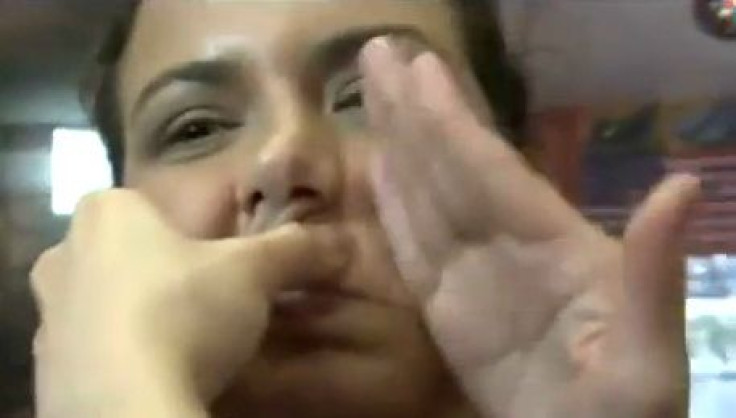 In the quest to look younger, people have turned toward all sorts of techniques: creams, Botox, fillers. But in San Francisco, a Thai woman is offering a new solution to stop the clock on aging. Named Tata, she offers a technique that she calls face-slapping - in which she literally slaps the wrinkles off your face.
According to the Tata Massage website, "Face slapping is well known internationally and uses Thai wisdom to bring out your own beauty that is 100% chemical free." The technique is used to lessen wrinkles, shrink pores, and tighten skin. Tata is apparently one of 10 people in the world who are licensed to perform face-slapping, and the only one currently operating in the western hemisphere.
The massage therapist currently charges $350 for a 15-minute session and the website proclaims that the practice will make you "[so] beautiful, that your beauty will charm everyone". She says that the procedure has been used for thousands of years in Thailand.
Though it is commonly proclaimed here that beauty is pain, in Thailand, those in the beauty industry seem to embrace it. A procedure that had recently made headlines in the United States was that of breast slapping, which also involves slapping, though this practice makes the breasts larger. Good Morning America stated in a recent segment that in Thailand, a practice exists that translates to "butt punching". Its name is similarly straightforward, and practitioners proclaim that the technique will firm butt muscles and make the butt larger.
Though Tata and her husband Mawan, who co-owns the salon, swear by the procedure and say that results are visible immediately, there does not appear to be any medical evidence that it actually works. However, doctors do say that the technique probably boosts facial circulation, which may contribute to a more youthful glow.
Published by Medicaldaily.com