New test can predict complications from kidney disease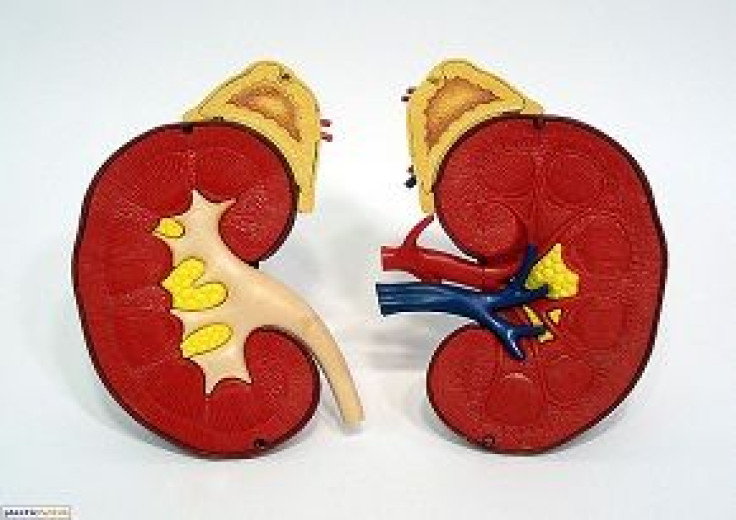 Cystatin C, a blood marker of kidney function, proved significantly more accurate than the standard blood marker, creatinine, in predicting serious complications of kidney disease, in a study by researchers at the San Francisco VA Medical Center and the University of California, San Francisco.
Among adults who were identified as having chronic kidney disease by high creatinine levels, the researchers found that only patients who also had abnormally high levels of cystatin C were at high risk for death, cardiovascular disease, heart failure, or kidney failure. People with high creatinine but normal cystatin C levels had risks similar to those with normal creatinine levels.
The researchers also found that a "small but important segment" of the study population was missed by creatinine but identified by cystatin C as being at significant risk of serious complications, according to lead author Carmen A. Peralta, MD, MAS, an SFVAMC researcher and an assistant professor of medicine in residence in the division of nephrology at UCSF.
The study of 11,909 participants appears online on December 16, 2010, in the "JASN Express" section of the Journal of the American Society of Nephrology. The authors analyzed patient data from two prospective studies: the Multi-Ethnic Study of Atherosclerosis and the Cardiovascular Health Study, both sponsored by the National Heart, Lung, and Blood Institute.
Principal investigator Michael G. Shlipak, MD, MPH, chief of general internal medicine at SFVAMC, said that the current study highlights a potential clinical use for cystatin C as a method for confirming a diagnosis of chronic kidney disease. Shlipak has been a leader among physicians in identifying cystatin C as an alternative, accurate, and reliable marker of kidney function.
Both cystatin C and creatinine are substances made in the body and filtered by the kidneys. High levels of the substances in the blood indicate that the kidneys are losing the ability to filter them, and thus are losing function. "However," explained Peralta, "creatinine is a byproduct made in muscles, so it is affected by what you eat and especially by how much muscle you have." Thus, "a bodybuilder with healthy kidneys might have an elevated creatinine level because of high muscle mass, whereas a frail elderly person might have normal or even low levels of creatinine, but in fact this person's kidneys are not working well – it's just that there's not much creatinine because there's not much muscle."
In contrast, cystatin C is a protein made in cells throughout the body. "In studies so far, it does not seem to be that affected by age or muscle mass or diet," said Shlipak, who is also a professor in residence of medicine and epidemiology and biostatistics at UCSF.
Shlipak proposes that cystatin C, which can cost as little as $17 per test, be added as a method for confirming or staging chronic kidney disease in guidelines that are currently being formulated by nephrologists. "It's vital that we have an accurate diagnostic test, because kidney disease does not show symptoms until it's too late, when your kidneys have almost failed completely," he said.
"Being missed by creatinine is an important limitation in our current method of diagnosing kidney disease," said Peralta. Yet, she adds, being falsely identified with kidney disease through inaccurate test results can be disastrous as well. "There is fear and psychological stress, particularly in communities of color, where people have a lot of friends and family members who are on dialysis," she noted. "You can also be subjected to unnecessary and expensive tests and medications."
Provided by University of California - San Francisco