New Type 2 Diabetes Treatment Improves Blood Glucose Control, Hypoglycemia Rates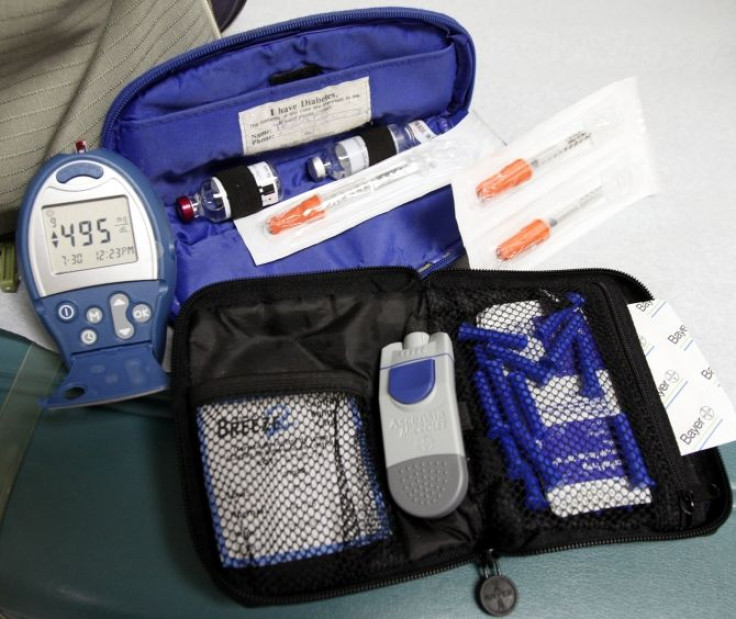 Novo Nordisk said Tuesday that its insulin analogues Novo Mix 30, Levemir, and NovoRapid had successfully enhanced glucose control and improved rates of hypoglycemia in patients with type 2 diabetes.
The results of a study were released by the pharmaceutical company at the International Diabetes Federation (IDF) in Dubai.
The study evaluated adverse events and effectiveness of Novo Nordisk insulins. Participants in the company's A1cheive study had average glucose blood control that was above the internationally recognized target of 7 percent. It was found that type 2 diabetes patients can significantly improve their blood glucose control with a low occurrence of low blood sugar (hypoglycemia).
People with poor blood glucose control are at high risk of developing diabetes-related complications, and in the study around 80 percent of people had diabetes complications, and 75 percent had cardiovascular diseases.
There was a significant reduction in HbA1c levels of 2.1 percent, from 9.5 percent to 7.4 percent after 24 weeks of treatment. The results showed that rates of overall hypoglycemia marginally increased in participants who were new to insulin and fell with participants who switched from other insulin therapies. Participants also reported significant increases in their quality of life.
All three Novo Nordisk insulin analog regimens improved overall blood glucose control according to the study.
"Improvements in HbA1c of this magnitude are of significant clinical importance. We know that every 1.0 percent reduction in HbA1c is associated with reducing the risk of long-term diabetes complications. Seeing improvements such as those we have seen in the study potentially mean a better longer term outlook for the people with diabetes involved," says Philip Home, professor of Diabetes Medicine at Newcastle University, England as stated in Drug Discovery and Development magazine.
A1chieve was the largest study ever to evaluate safety and effectiveness of insulin treatment with type 2 diabetes. Participants were from 28 countries across Asia, Africa, Europe and Latin America.
Novo Nordisk A/S is a pharmaceutical company that focuses on diabetes care, and works in other areas like, haemostatis management, growth disorders, and hormone replacement therapy.
Diabetes is widespread, and affects about 26 million Americans, and is a disease characterized by high blood glucose levels that affect the body's ability to produce or use insulin, according to the American Diabetes Association. People with Type 1 diabetes cannot produce insulin, and people with Type 2 diabetes either cannot produce enough insulin or cannot absorb insulin.
Published by Medicaldaily.com