New US Truck Rule Cuts Work Hours, Limits Overnight Trips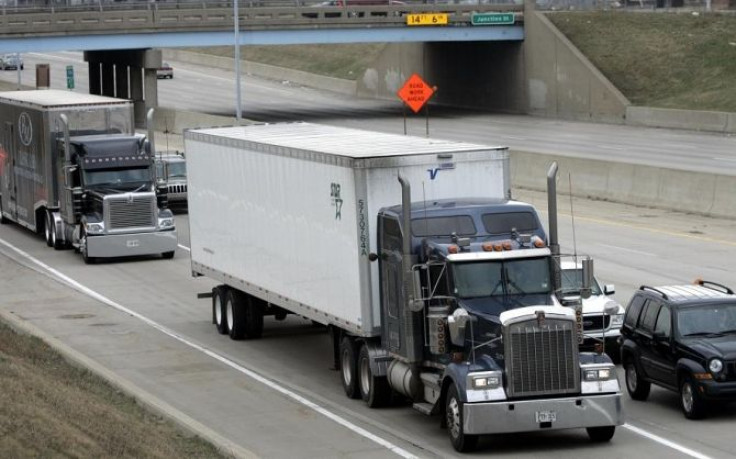 New work regulations are giving commercial truck drivers more rest during the work week, however an 11 hour daily limit on driving hours was retained, the Obama Administration announced on Thursday.
"This final rule is the culmination of the most extensive and transparent public outreach effort in our agency's history," said Anne S. Ferro, the US Department of Transportation's Federal Motor Carrier Safety Administration Administrator.
The Transportation Department had revised the hours-of-service safety requirements and proposed to reduce the daily driving limit to 10 hours, but the administration had said it would have cost companies at least $1 billion dollars. The new 70 hour limit was cut from 82 hours.
"With robust input from all areas of the trucking community, coupled with the latest scientific research, we carefully crafted a rule acknowledging that when truckers are rested, alert and focused on safety, it makes our roadways safer," Ferro added.
Under the new rule drivers will have to take a 30 minute break after working eight hours.
The final rule also requires truck drivers to take at least two nights' rest from 1:00am to 5:00am, which was part of the "34-hour restart" provision, allowing drivers to rest when their 24-hour body clock demands the most sleep, according to a statement by the transportation department.
"Trucking is a difficult job, and a big rig can be deadly when a driver is tired and overworked," said Transportation Secretary Ray LaHood.
"This final rule will help prevent fatigue-related truck crashes and save lives. Truck drivers deserve a work environment that allows them to perform their jobs safely," LaHood said.
Not everybody is satisfied with the new rules that could be enforced starting July 1, 2013.
The American Trucking Association said Thursday in a statement that it is frustrated and disappointed with the final rule because it puts "safety in the backseat."
"FMCSA has chosen to eschew a stream of positive safety data and cave in to a vocal anti-truck minority and issue a rule that will have no positive impact on safety," ATA President and CEO Bill Graves said.
"This rule will put more truck traffic onto the roadways during morning rush hour, frustrate other motorists and increase the risk of crashes," Graves said.
Graves said that the only positive thing to the new rule is the "lengthy period of time before it becomes effective." He added that the 18-month delay will give ATA time to consider legal options.
Business groups like the National Retail Federation, a group representing retail chains and restaurants, welcomed the final decision, but said it remains concerned by the longer overnight breaks.
NRF Senior Vice President for Government Relations David French said that the new regulations will drive up costs for business and consumers and "will have a significant impact on the industry," particularly for retailers who rely on overnight or early morning deliveries, according to a statement.
"We're pleased that regulators have seen the wisdom of keeping the current 11-hour limit, but longer overnight breaks create the potential for more big trucks to be mixing with passenger cars during congested daylight hours," French said.
Published by Medicaldaily.com