Vape Products, Distribution, Have Got the FDA's Attention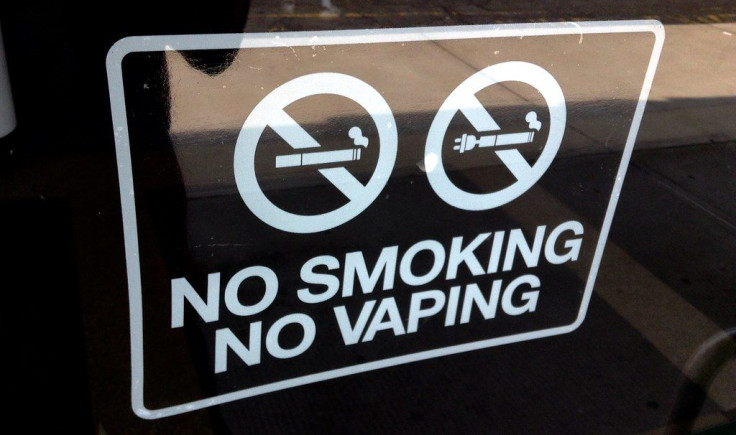 It's a tough time to be a vaper. New restrictions at the federal and state levels will make it harder for them to buy and sell vaping products -- both with and without nicotine, as the FDA's enforcement efforts continue to crack down on illegal vape distributors.
Shipping ain't easy
Late in 2020, Congress passed new restrictions on how USPS can ship tobacco products; the expanded law now includes vaping products. The Prevent All Cigarette Trafficking (PACT) Act, signed into law in 2009, essentially said the US Postal Office could not deliver any tobacco products directly to the consumer.
In the 2020 bill, Congress amended the act, expanding the law to include any "electronic nicotine delivery system," defined as "any electronic device that, through an aerosolized solution, delivers nicotine, flavor, or any other substance to the user inhaling from the device." FDA-approved therapeutics and cessation tools are exempted so long as they are only marketed for cessation.
Private shipping firms FedEx and UPS have since adopted similar restrictions. FedEx will not accept any shipments of tobacco-related products. This even applies to shops, regardless of license or authorization.
UPS instituted new policies on April 5, banning delivery of tobacco-related products. Its listed policy is more specific than FedEx's, stipulating the vaping products do not need to contain tobacco or nicotine to be affected by the ban. It also specifies that it will neither import nor export such products.
Violating the law carries civil and criminal penalties. The law was amended in 2010, for among other reasons, because tobacco suppliers and customers were using the internet for their transactions, bypassing federal laws for record-keeping and tax collecting. The US e-cigarette and vape market was valued at $6.09 billion last year.
FDA actions continue
The transition from the Trump to the Biden administration hasn't slowed down ongoing FDA crackdowns on vape shops and e-cigarette distributors. So far this year, dozens of vape manufacturers and distributors have received warning letters from the Center for Tobacco Products. Many of the firms which received letters are manufacturers registered with the FDA, some with thousands of other products that have met the requirements.
The FDA regulates tobacco products under the Federal Food, Drug, and Cosmetic Act and the Tobacco Control Act of 2009. It defines tobacco products as "any product made or derived from tobacco and intended for human consumption, including any component, part, or accessory of a tobacco product." That means both vaping devices and liquids are classified as tobacco products. The warnings are primarily for adding an unknown ingredient and not representing what the product truthfully contains or can do. In FDA parlance: adulterated and misbranded.
In the Federal Food, Drug, and Cosmetic Act, products are "adulterated" because they have not been granted FDA authorization for production and sale, and "misbranded" because they do not carry a mandatory notice with manufacturing and content information.
A hodgepodge of local rules
At the state and local levels, change is also in motion-- in multiple directions. Prospective
vapers and distributors will have to keep a close eye on new developments.
According to local reports, Florida is moving to raise the smoking and vaping age to 21 and to regulate vaping products separately from combustibles. Tennessee is also raising the age to 21, while Suffolk County, New York considers an even bigger increase to 25.
Flavor bans are under consideration in Indiana and as part of a larger list of restrictions in Connecticut, while an indoor vaping ban recently passed in Nebraska. South Carolina is introducing legislation to take regulatory power away from municipalities and to concentrate it at the state level.
The take home
The FDA is not offering anything new in terms of vaping safety information, but its regulations do underscore something every consumer should remember: Be careful about the sources you trust, and take the time to make sure you know what you're buying. Especially in evolving markets, it's important to pay heed to those gray areas.
Sean Marsala is a health writer based in Philadelphia, Pa. Passionate about technology, he can usually be found reading, browsing the internet and exploring virtual worlds.
Published by Medicaldaily.com