New York Attorney General Sues Tanning Salons For Playing Down Dangers Of Indoor Tanning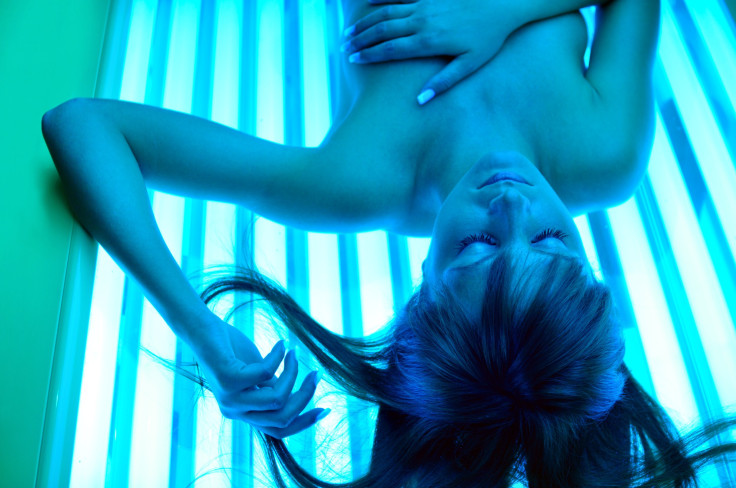 New York State Attorney General Eric T. Schneiderman has filed lawsuits against two indoor tanning salon chains, arguing they're covering up the dangers of indoor tanning. Portofino Spas and Total Tan have made statements on their websites and in ads claiming that indoor tanning is entirely safe — and that it boosts your levels of vitamin D and decreases your risk of heart disease, cancer, and diabetes. None of this is true, according to science.
Although the era of orange blondes might be over, many Americans still go to tanning salons especially during the winter months hoping to catch some "rays." Myriads of tanning salons continue to disperse false information about the health hazards, despite evidence that has shown these rays are far from safe, and that tanning bed safety claims are myths. Researchers have found a link between UV rays from the sun as well as tanning beds and melanoma. In fact, a 2007 study found that going to tanning salons frequently before the age of 35 boosts your melanoma risk by 75 percent.
The lawsuit states that Portofino Spas failed to warn customers about the risks linked to indoor tanning — which is actually required by state law. Total Tan also made similar claims, including "A tanning unit can produce as much vitamin D as drinking 100 glasses of milk!"
Schneiderman's office also sent warning letters to two other companies, including Planet Fitness, due to its offering of unlimited indoor tanning packages to its gym members. The other company was Beach Bum Tanning Salons.
Total Tan responded in a defensive light to the lawsuits. "It is well documented that there is a growing concern within the medical community regarding the medical problems caused by vitamin D deficiency, which is directly related to the lack of sun exposure," the company said in a statement, according to the New York Times. The company also noted that it was a "small, upstate, family-owned business that refuses to be intimidated by Mr. Schneiderman, who is trying to impose his own view of the world on our industry."
Indoor Tanning Isn't Safe
Paired with studies bemoaning the risks of indoor tanning salons are the warnings from health experts and organizations, like the Centers for Disease Control and Prevention (CDC) and the World Health Organization (WHO). According to the CDC, indoor tanning can lead to premature skin aging as well as several types of skin cancer.
"Indoor tanning exposes users to two types of UV rays, UVA and UVB, which damages the skin and can lead to cancer," the CDC states. "Indoor tanning is particularly dangerous for younger users; people who begin indoor tanning during adolescence or early adulthood have a higher risk of getting melanoma."
The CDC also notes that indoor tanning isn't a safe way to get your dose of vitamin D; spending just 15 minutes in the sun daily, in addition to vitamin D supplements, can do the trick.
Published by Medicaldaily.com