New York City Building Collapse Injures 12: Inspectors Look To 'Bug Bombs' As Possible Cause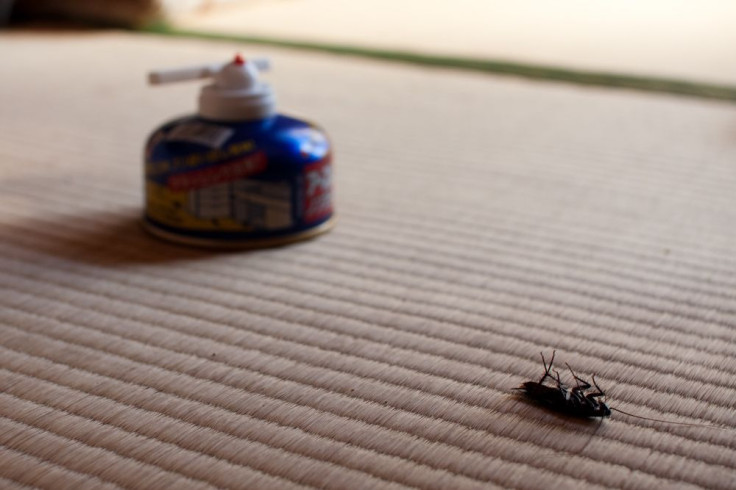 A New York City building collapse Thursday afternoon has left 12 injured, including four firefighters. Insect pesticide canisters, also known as 'bug bombs,' were found inside the Chinatown apartment that exploded. A fire followed the explosion, and eventually the five-story building partially collapsed.
Firefighters received an emergency call about the first explosion around 12:45 p.m., the fire department said. When they arrived at the building, which has businesses on the ground level and apartments on the top four floors, the explosion had already shattered the windows of the first three floors.
"We opened the front door and could see the fire in the back," said fire Chief John Bley.
Investigators on the scene found several safety violations that may also have contributed to the explosions, which have left three of the 12 hospitalized individuals seriously injured. In fact, the City Department of Buildings officials found 16 instances of illegally converted apartments, gas pipes, wiring, and gates. Officials issued a full-vacate order after they found exits were blocked and that the building lacked proper smoke and carbon monoxide detectors.
The building owner Mary Shiu was subsequently issued two Environmental Control Board summonses for the violations found. Shiu had been cited four years ago for two violations, which merited a full-vacate order for an unmaintained property. In 2009, inspectors found a separation between the floor and wall on the ground level, which, inspectors wrote, "posed a danger of collapse."
The City Officials have not officially determined the cause of the explosion or the collapse, but did say the building was structurally adequate to support all five floors. Officials are, however, looking in the 'bug bombs' that may have exploded and blown out a wall, creating a domino effect.
'Bug bombs' are a form of pesticide used to fumigate an area infested with cockroaches, fleas, or other insects. The Environmental Protection Agency warns that although they are ineffective at killing bed bugs, they can be damaging to a person's health. When used, all people and pets must be cleared, and if used in an apartment building, all tenants must be notified, even if they aren't close to fumigation area.
The eight civilians and four firefighters were brought to New York-Presbyterian Hospital, where they were treated for smoke inhalation and burns on Thursday.
According to the New York State Department of Health, smoke released by any type of fire is a mixture of chemicals and particles, which can cause immediate, acute effects such as eye, nose, and throat irritation, but also more serious effects that could damage the respiratory tract. Physical exertion, such as running out of a collapsing, burning building, could worsen any cardiovascular effects from the exposure to smoke's carbon monoxide.
Smoke inhalation accounts for the majority of deaths in home fires. Smoke inhalation may cause up to 75 percent of fire-related deaths among firefighters.
Published by Medicaldaily.com