New York City To Require Chain Restaurants To Label High-Sodium Food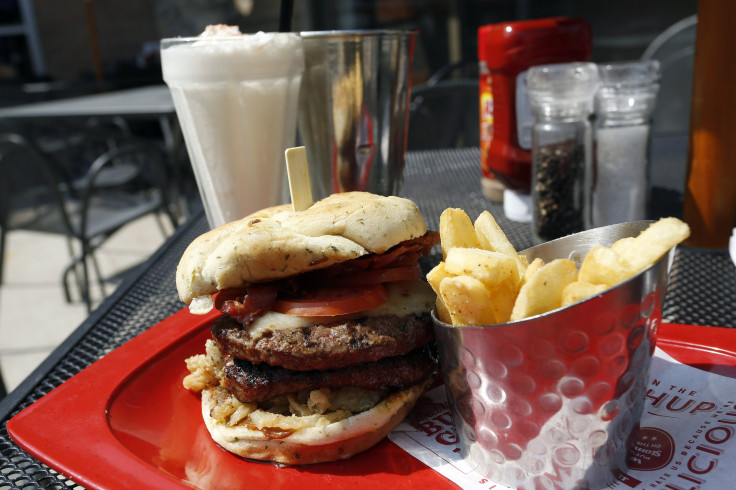 NEW YORK (Reuters) - New York City health officials unanimously voted on Wednesday to require chain restaurants to add a warning label to menu items that contain more than the daily recommended amount of sodium, making it the first city in the United States to do so.
The rule requires restaurants to add a salt-shaker symbol next to food items that contain more than 2,300 milligrams of sodium, the maximum daily amount recommended by U.S. health officials. The rule will go into effect on Dec. 1.
Americans consume 3,400 mg of sodium on average every day, according to the Centers for Disease Control and Prevention.
The rule aims to improve the overall health of New Yorkers and contribute to Mayor Bill de Blasio's plan to reduce premature mortality by 25 percent by 2040, the city's Department of Health and Mental Hygiene said.
The rule will apply to all restaurants that are part of chains with more than 15 locations across the country, which includes companies such as McDonald's Corp and Yum Brands Inc, which owns the Pizza Hut, Taco Bell and KFC chains.
But critics, including the restaurant industry, argue the rule hurts business by imposing unnecessary regulations.
New York City officials have a mixed record on attempts to take on health concerns by regulating food.
De Blasio's predecessor, Michael Bloomberg, in 2012 famously tried to ban sugary drinks larger than 16 ounces (473 ml), but the law was rejected by a state appeals court that ruled he had overstepped his bounds.
A 2008 New York City law required chain restaurants to post calorie counts on menus. The U.S. Food and Drug Administration later implemented a similar rule, which will go into effect in December 2016 and require chain restaurants to publicly post calorie information.
"This is just the latest in a long litany of superfluous hoops that restaurants here in New York must jump through," Melissa Fleischut, president of the New York State Restaurant Association, said in a statement. "Every one of these cumbersome new laws makes it tougher and tougher for restaurants to find success."
Lori Roman, president of the Salt Institute trade association, also criticized the rule. She said population-wide sodium reduction is unnecessary.
Alix Salyers, a spokeswoman for Burger King, said the fast-food restaurant chain would review New York City's sodium requirements once they are finalized.
Other impacted restaurants did not immediately respond to requests for comment.
(Reporting by Katie Reilly; Editing by Susan Heavey and Sandra Maler)
Published by Medicaldaily.com