New York City says hospital testing healthcare worker for Ebola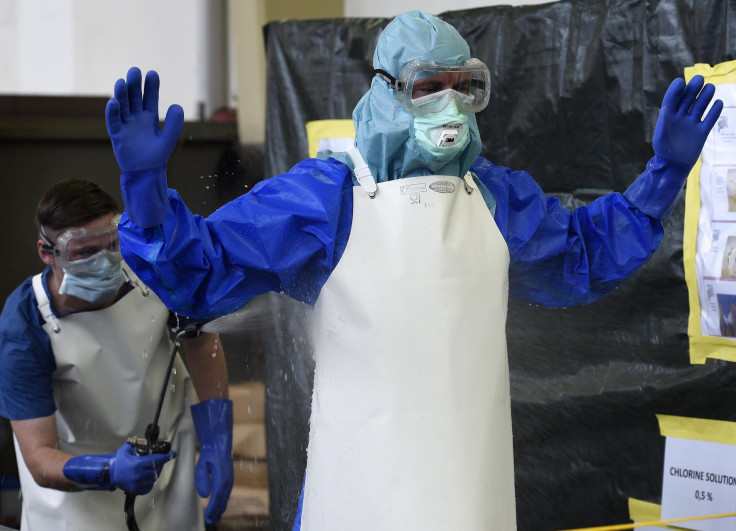 NEW YORK (Reuters) - A New York City hospital is running Ebola tests on a healthcare worker with Doctors Without Borders who returned to the United States from West Africa with a fever and gastrointestinal symptoms, the city's health department said on Thursday.
Preliminary test results were expected in the next 12 hours, the New York City Department of Health and Mental Hygiene said in a statement.
Doctors Without Borders said in a statement that the patient being tested had recently worked in an Ebola-affected country in West Africa with the humanitarian organization.
"A person in New York City, who recently worked with Doctors Without Borders in one of the Ebola-affected countries in West Africa, notified our office this morning to report having developed a fever," Doctors Without Borders said in a statement.
The individual had been undergoing regular monitoring and reported the fever immediately, it said. The organization said it immediately notified the New York City health department. The patient, who returned to the United States within the past 21 days, is being treated at Bellevue Hospital, the city's health department said. The department said it was tracing all of the patient's contacts to identify anyone who may be at potential risk. It also said the patient had been transported by a specially trained unit wearing protective gear.
Fears about the spread of Ebola, which has killed nearly 4,900 people largely in Liberia, Sierra Leone and Guinea, have mounted in the United States since the first person diagnosed with the disease in the United States, a Liberian man who had flown to Texas, was hospitalized in Dallas last month. He died on Oct. 8 and two nurses who treated him became infected with the virus.
The United States this week began requiring travelers coming from Liberia, Sierra Leone and Guinea to enter through one of five airports that are conducting increased screening for the virus. It also is directing those travelers to check in with health officials every day and report their temperatures and any Ebola symptoms for 21 days, the period of incubation for the virus.
The U.N. World Health Organization said on Thursday such arrival screening may have "a limited effect" in stopping the virus spreading but whether it adds anything to exit screening from affected countries is a decision for governments. Connecticut placed six West Africans who recently arrived in the United States under quarantine for possible Ebola exposure.
The family, who arrived on Saturday and was planning to live in the United States, will be watched for 21 days, Connecticut state health authorities said. Officials have yet to say where the family came from.
By Ellen Wulfhorst
(Editing By Ellen Wulfhorst and Sandra Maler)
Published by Medicaldaily.com