New York Fashion Week 2014: Watch Quadruple Amputee Model, Karen Crespo, Steal The Show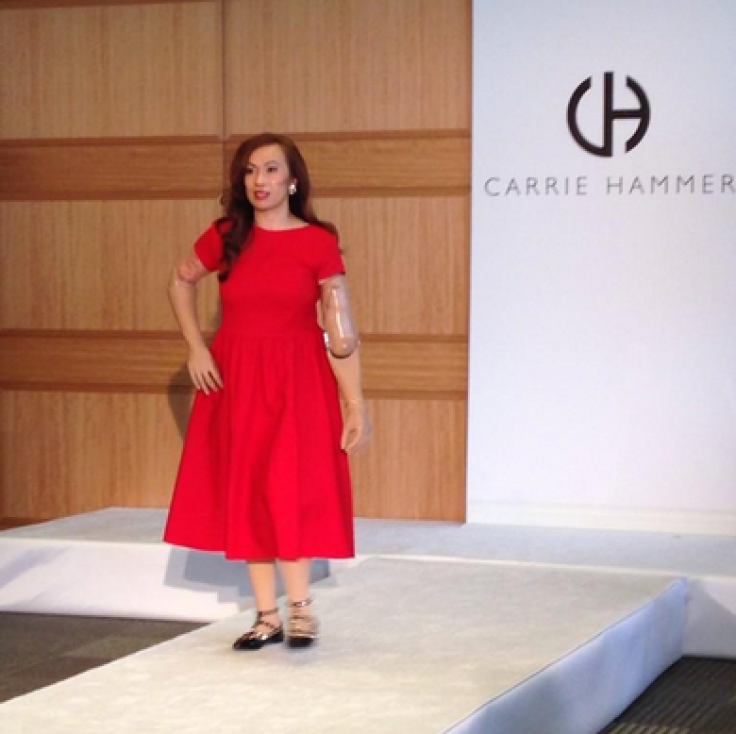 Immediately after watching wheelchair-bound Dr. Danielle Sheypuk make her way down the runway this past February, 31-year-old Karen Crespo felt a wave of inspiration. After losing four of her limbs due to severe bacterial meningitis, Crespo was convinced modeling without arms or legs was not even remotely possibly. Thanks to the help of fashion designer Carrie Hammer, Crespo became the first ever quadruple amputee to appear on the runway at New York Fashion Week 2014 last Friday.
"I had so much fun," Crespo told ABC News. "I'm happy that it's over, and I'm pooped. But I'm ready to see the next step. I saw Danielle Sheypuk last year in the wheelchair and I was like, 'Oh, my gosh, I have to email Carrie Hammer and let her know how I feel. I thought, 'This is amazing how someone would break the boundaries and let someone in a wheelchair be in New York Fashion Week.'"
Crespo's dream of modeling felt even more out of reach after her $100,000 prosthetic limbs were stolen off of her porch upon being delivered to her house back in November 2013. Thankfully, Hammer stepped in with the help of Hanger Inc., to provide her model with a brand new set of prosthetic limbs. Hammer's "Role Models Not Runway Model" fashion campaign has been built around empowering stories like Crespo and Sheypuk to show that beauty doesn't stop at the "ideal" model walking down the runway.
"She sent me the most lovely, touching and down-to-earth email that made me sob," Hammer explained. "It was just the most incredible email. I wrote her back immediately and said, 'Oh my God, I would love to chat with you and would love to have you walk in our next show.'"
Published by Medicaldaily.com