Newborn Photos Hitting Facebook In Record Time — Within The Hour, Now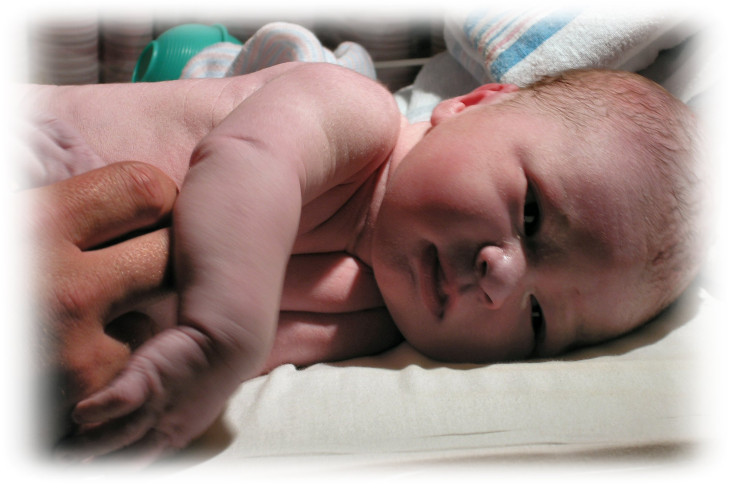 More than two-thirds of newborns in the West today make their photographic debut within the hour, according to a new poll of parents.
The average parent said that he or she had shared photographs online within 57.9 minutes of birth, with parents uploading photographs 62 percent of the time compared with 22 percent by family members and 16 percent by friends. In the United Kingdom, the much ballyhooed birth of Prince George inspired 74 percent of 2,300 parents of young children surveyed by photo-sharing website Posterista.
Parents, family members, and friends shared photographs by Facebook as the overwhelming first preference for social media — with 77 percent of newborns appearing on the social network. Nearly half of newborns also hit Instagram, at 48 percent, while 32 percent appeared on photo-sharing website Flickr. Of the 2,367 parents of children ages five and under, 64 percent said they uploaded photographs of their children to social media sites a few times a week, while 21 percent said they did so only three times per month, with six percent saying they never share photos of their children by social media.
Parents also told surveyors that they shared images of their children online for a couple of interesting reasons. Fifty-six percent wanted to keep distant family and friends apprised of family news, while 28 percent said they enjoyed boasting of good fortune. Thirty-four perrcent said the social Internet offers the ideal repository for digital memories, and 28 percent said it was a practical way to document a child's early years. Nearly three-quarters admitted the publicity of the recent birth of a male heir to the House of Windsor had compelled them to treat themselves and their family a bit more like… royalty.
Marc Phelps, Posterista's co-founder, marveled at the pace of the technology. "The fact that a picture of the average newborn is now online within an hour just goes to highlight the enormous impact social media has had on our lives in the past five years, and how prevalent these pages are in helping to keep loved ones informed on the special occasions in our lives, such as the birth of a new child," he said.
Published by Medicaldaily.com