Next Best Thing To Alzheimer's Cure: Solanezumab May Delay Onset Of Dementia By 30%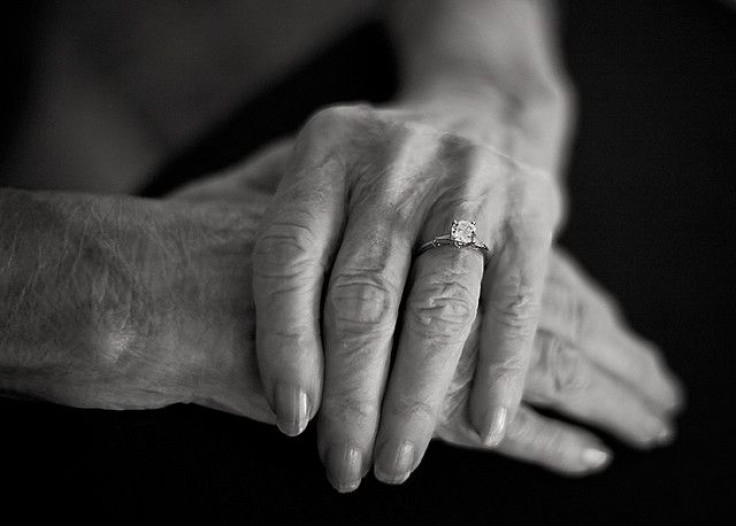 Research presented today at the Alzheimer's Association International Conference in Washington, D.C. has shown that the drug solanezumab is able to slow cognitive decline in patients going through the early stages of Alzheimer's disease by 30 percent. The findings mark the first time ever that a drug therapy has been shown to slow the underlying causes of dementia and Alzheimer's, and is a major step forward in efforts to find an effective way to prevent the incurable disease.
The latest findings on solanezumab's effectiveness come from an extension of a 2012 study, The New York Times reported. The study found that the drug wasn't able to improve the condition of patients with mild to moderate Alzheimer's. However, solanezumab showed signs of helping individuals with very early symptoms of cognitive decline, when compared to patients who had been given a placebo. Based on these results, the team hypothesized that solanezumab may be able to delay the onset of Alzheimer's if given to patients early.
To prove this "delayed start" theory, the team gave solanezumab to the group of patients who had originally been given a placebo in order to see whether their results would match those from 2012. As expected, the progression of Alzheimer's in the two groups didn't match, confirming the researchers' delayed-start theory, and proving that solanezumab was not actually treating symptoms of Alzheimer's.
"The results provide encouraging evidence that solanezumab could indeed be acting on the disease processes that drive Alzheimer's," said Dr Eric Karran, director of research at Alzheimer's Research UK, according to The Independent.
Alzheimer's disease is the most common form of dementia. It is a progressive disease characterized by debilitating memory deficits and waning intellectual abilities. In part, the disease is believed to be caused by the buildup of excess plaque in the brain, which damages and kills brain cells.
Solanezumab works by clearing the brain of this excess plaque before it can accumulate and cause major cognitive deficits, Sky News reported. The drug is not a cure for dementia, and unfortunately it won't help patients who are already exhibiting mild to moderate degrees of the condition. Still, its effects are significant. "After a decade of no new therapies for dementia, today's news is an exciting step forward," Dr. Doug Brown, head of the research at the Alzheimer's Society, told The Independent.
Solanezumab is currently amid a phase III trial, the last step before a drug can be submitted for regulatory approval. Although it will likely take a few years for solanezumab to be available to the public, once it's approved, it will become the first drug ever to be capable of slowing Alzheimer's progression.
Published by Medicaldaily.com