NFL Gives Back: Bengals Re-Sign Devon Still To Help Pay For Daughter's Pediatric Cancer Treatment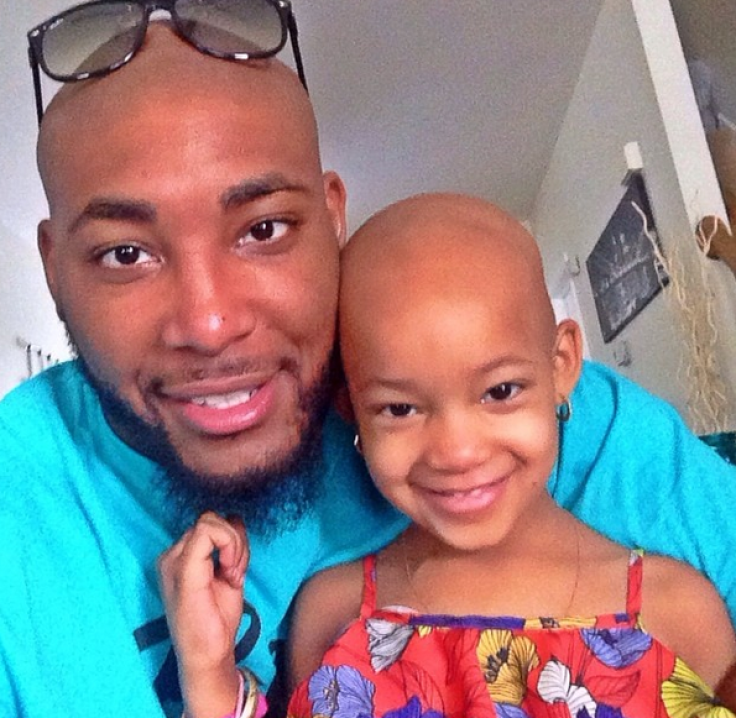 As the old adage goes, good news is followed by bad news, but for an NFL player, it was vice versa, as he was re-signed by his former team after being cut from the roster. Devon Still, Cincinnati Bengals defensive tackle, received a sign of support when he was added back to the practice squad on Saturday, so he could continue to provide insurance for his 4-year-old daughter's cancer treatment. Still is currently helping his daughter Leah fight the battle of her life after she was diagnosed with stage 4 pediatric cancer, specifically neuroblastoma.
"I can't give football 100 percent right now," Still told The Cincinnati Enquirer. "In the business aspect they want guys to solely focus on football, which is understandable. We are here to win this city a Super Bowl and right now I am not in a position where I can give football 100 percent of everything I have." Still split up his time between the minicamp practices between his home in Delaware and Leah's treatment facility in Philadelphia, Pa.
Leah was diagnosed with stage 4 neuroblastoma in June. This means the tumor has spread to distant lymph nodes or other parts of the body. According to Memorial Sloan Kettering Cancer Center, approximately half of all neuroblastomas have already spread to the bone and the bone marrow by the time they are found. These tumors require more complex treatment, and the best treatment for a particular child depends mainly on their age and the stage of their tumor.
Still's re-sign is a move that the defensive tackle sees as a "blessing in disguise." "They could have washed their hands with me and said they didn't care about what I was going through off the field," he said. Currently, Still's practice squad position pays $6,300 per week in salary, and doesn't require him to travel to games, preventing him from moving to a different team, while including full health benefits. He can continue to provide insurance for his daughter's treatment.
Leah is stronger than any NFL defensive line. This is something Still can vouch. "We're going to go to battle with cancer," said Still, ABC News reported. "She's willing to put up a fight to beat it."
Published by Medicaldaily.com