NFL Star Adrian Peterson's 2-Year-Old Son Dies After Alleged Abuse By Mother's Boyfriend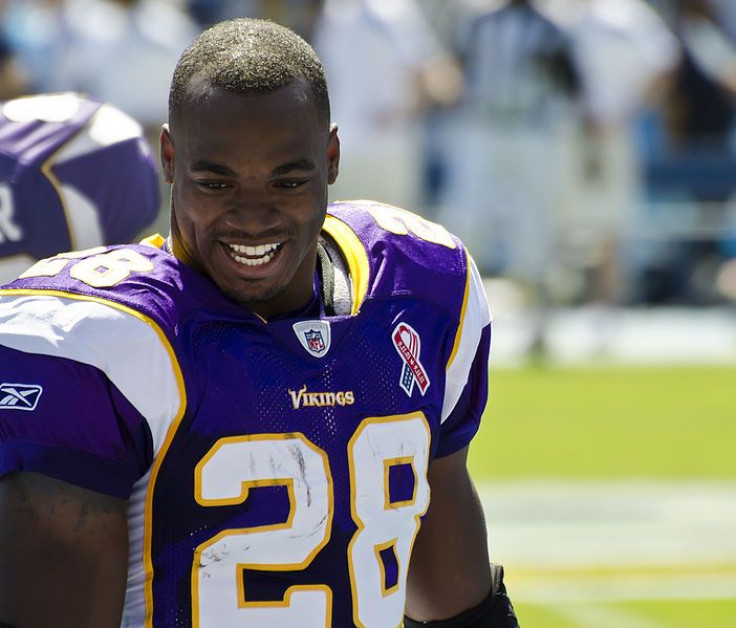 Star Minnesota Vikings running back Adrian Peterson's 2-year-old son is in critical condition after law enforcement officials found him unresponsive in his mom's apartment in South Dakota Wednesday. Several sources say that the boy is not expected to survive his injuries.
The toddler was allegedly beaten by 27-year-old Joseph Patterson, who was dating the boy's mother. Patterson was arrested Thursday and charged with aggravated assault and aggravated battery of an infant. The Argus Leader reports that Patterson was the only person home at the time of the alleged assault.
"The child was alone in Patterson's home at Platinum Valley Apartments, where he'd recently moved with his mother. Patterson called 911 to report a choking on Wednesday evening, but Lt. Blaine Larsen of the Sioux Falls Police Department said it became clear at the hospital that the boy's injuries were not accidental," the site reports.
According to City Pages, the boy is not Adrian Peterson, Jr., with whom the star is frequently photographed. Rather, the toddler is a boy that Peterson recently found out he fathered. He isn't identified as the father of the boy on his birth certificate. He also doesn't carry Peterson's last name. However, Peterson's father did confirm that it is his son and asked for the public to respect the family's privacy.
"All I can say is, we are asking for prayers and for respect for our family as we deal with this tragic situation," said Peterson's father.
UPDATE: Unfortunately, Peterson's son did pass away on Friday. The NFL star has asked for privacy during this difficult time.
Published by Medicaldaily.com