Nicholas Colbert, 19, Dies From Smoking Synthetic Marijuana; Mother Sues Convenience Store That Sold It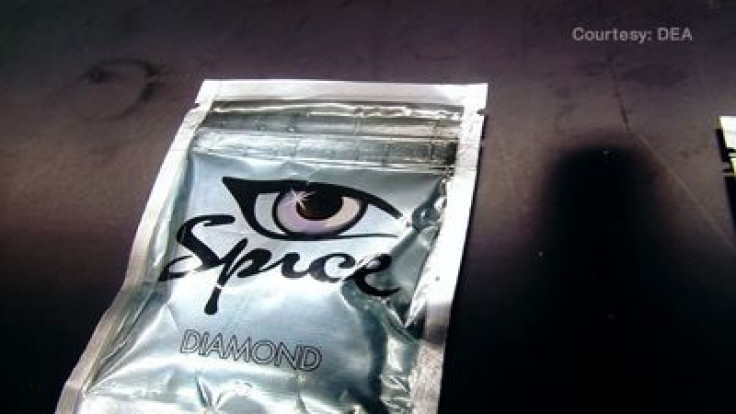 Stephane Colbert, the mother of Nicholas Colbert, 19, who died in his home after smoking synthetic marijuana, filed a wrongful death lawsuit on Thursday in Denver District Court. Stephane is suing the Colorado Springs convenience store that sold Nicholas a bottle of the substance labeled "Mr. Smiley," which caused his death on Sept. 21, 2011, the Denver Post reports. According to the filing, Nicholas Colbert bought the illegal product from store employees at the Kwik Stop on the same day that he died.
Attorney David S. Woodruff who is representing Stephane told 7News the lawsuit claims Kwik Stop store owners sold Spice to Nicholas in a bottle labeled "Mr. Smiley," which contained chemicals that had been banned and were illegal in Colorado.
What is Synthetic Marijuana?
As described by the American Association of Poison Control Centers (AAPCC), synthetic marijuana contains cannabimimetics, which are powerful chemicals that can cause dangerous health effects, including severe anxiety, racing heartbeat, higher blood pressure, seizures, and even suicidal thoughts or actions. In 2012 alone, poison centers across the nation received 5,228 calls about exposures to these drugs.
Illegal now under federal and state law, synthetics first came into popular use about nine years ago when they were sold as a marijuana 'alternative' under brand names such as Spice, Black Mamba, or Smoke. Popular Science describes the synthetic cannabis products as "tea-like dried herbs treated with chemicals that contain cannabinoid molecules." Originally, some of these molecules were created as far back as the 1960s in university laboratories to be used, in some cases, for experiments on animals. John W. Huffman of Clemson University, one of the scientists who created an early molecule, noted that some related compounds are easy to synthesize from commonly available precursor ingredients. So the problem quickly snowballs: once a new compound exists that has not yet been identified and regulated, it is able to be translated into a 'designer drug.'
European countries began to ban synthetic marijuana products in 2009 and in late 2010 the Drug Enforcement Agency listed five of the molecular compounds as Schedule I controlled substances. Individual states, including Colorado, followed suit after this, and a national ban — the Synthetic Drug Abuse Prevention Act — was enacted in July 2012.
Many Others, Not Just Colbert
Although Nicholas Colbert purchased the synthetic marijuana that killed him in 2011, his state, Colorado, had already banned certain chemical compounds contained in the product he bought. In fact, his mother's attorney, Woodruff, is arguing that Kwik Stop employees sold the synthetic product to Colbert after it was banned. "The suit is an effort to stop convenience stores, gas stations, and other retail outlets from selling deadly Spice and other synthetic drugs, which contain harmful, and often illegal, chemicals," Woodruff said in a statement to 7News.
According to the AAPCC, poison center experts began receiving calls about people having serious, life-threatening reactions to synthetic marijuana and other "legal" designer drug products beginning in 2009. In 2010, poison centers throughout the country responded to about 3,200 calls, and the following year that number escalated to more than 13,000 calls. "Sixty percent of the cases involved patients 25 and younger," the AAPCC noted in a statement issued on the Synthetic Drug Abuse Prevention Act.
One such case is Emily Bauer, a Texas teenager who purchased synthetic marijuana at a gas station. After becoming psychotic and being taken to a hospital, doctors put her into an induced coma and soon discovered that she had suffered severe strokes. She has recovered somewhat, though she is now blind. Her family has created SAFE, Synthetic Awareness For Emily, in order to raise awareness of the potential damage done by such products.
Source: Wiley JL, Marusich JA, Huffman JW, et al. Hijacking of Basic Research: The Case of Synthetic Cannabinoids. RTI Press. 2011.
Published by Medicaldaily.com