Nick and Aaron Carter's Sister, Leslie, Dead at 25, Leaves Baby and Husband Behind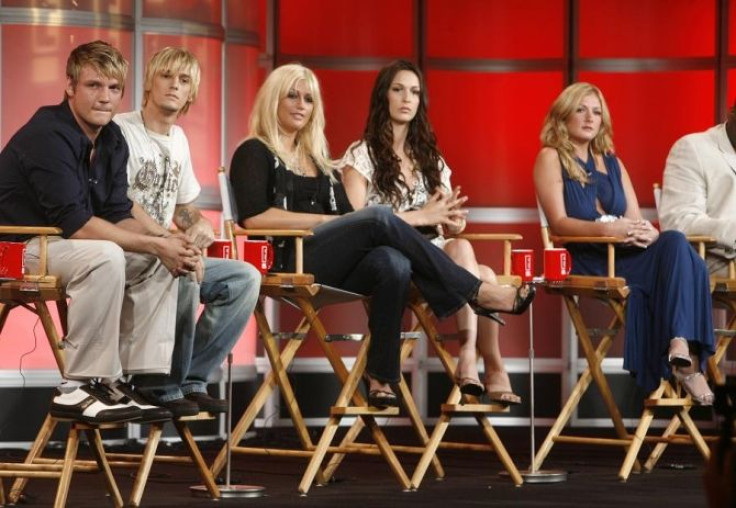 Leslie Carter, sister of Backstreet Boys member Nick Carter and singer Aaron Carter, died Tuesday morning in upstate New York at the age of 25.
Few details have been released about how she died.
"Our family is grieving right now and it's a private matter. We are deeply saddened for the loss of our beloved sister, daughter, and granddaughter, Leslie Carter," Carter's family said in a statement to Access Hollywood on Tuesday night. "We request the utmost privacy during this difficult time."
Like her brothers, Leslie was also a singer. Her song "Like, Wow!" was on the Shrek soundtrack in 2001, when she was reportedly working on an album that was never released.
The singer leaves behind her husband Mike Ashton and their 10-month-old daughter Alyssa Jane.
"The family legitimately doesn't know what happened," a source close to the family told Us Weekly. "They're still trying to find out."
"She loved her family, she loved her baby," the source added. "She was happy stepping away from the show business and just living happily with her family in Canada."
On Wednesday Leslie's brother Aaron seemed to have taken over her Facebook account and posted a message that said: "Hey this is aaron we are going to keep her facebook up..! i will add ppl so we keep leslie alive! we love les."
"RIP MY DEAREST SISTER....! I LOVE U AND YOU THE ONE THAT ALWAYS ROCKS. LOVE AARON UR LIL BRO U CALL LL AC," Aaron wrote on another section of her profile page.
"Nick is thankful to the many people and the fans who have shared their wishes and prayers during this tragic time. We want to let the fans know the tour will go on as promised," Jack Ketsoyan, Nick Carter's publicist told MailOnline.
Her music video "Like, Wow!" is shown below:
Published by Medicaldaily.com