Nicole Eggert Hospitalized: Why So Many Diving Injuries on 'Splash?'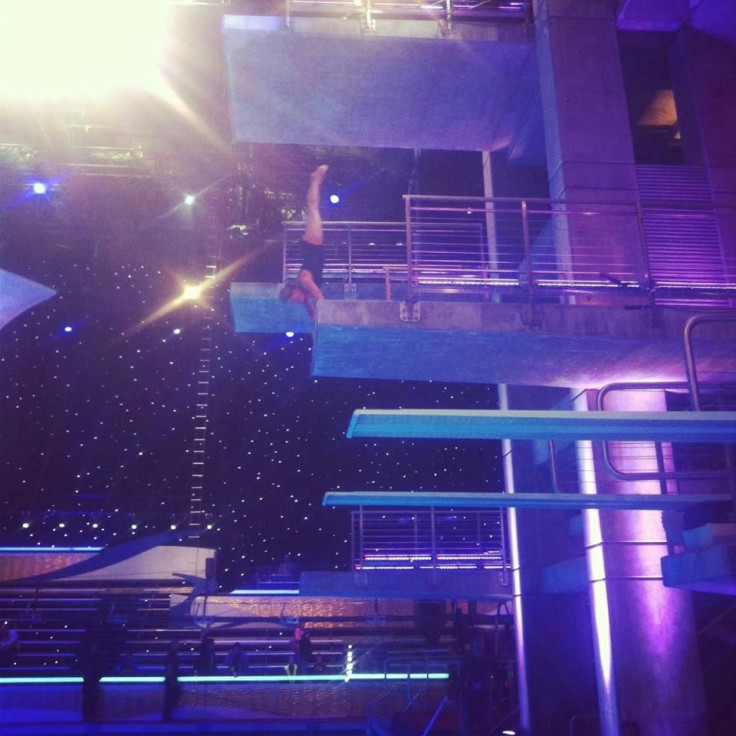 Former "Baywatch" actress Nicole Eggert has been hospitalized after a botched back-flipping landing on ABC's celebrity diving competition "Splash," reported TMZ earlier today- only the latest in a string of diving injuries on the television reality show.
TMZ reported that the 41-year-old Eggert "was trying to execute a dive that included multiple backflips" but crashed into the water instead, after which EMTs removed her from the pool and took her to a hospital for treatment.
She apparently broke no bones, but doctors reportedly wanted to observe her for possible internal injuries, particularly to the kidneys.
Eggert denied that her injuries were serious on Facebook after the report broke, saying "Thnx 4 all the love but I am not in the hospital nor was I in a diving accident. Just have swelling and bruising on my back and kidney's. I'm fine. xo."
The Los Angeles Times summarized other "Splash" competitors that have sustained diving injuries in recent weeks: Chuy Bravo of "Chelsea Lately" fractured his heel, Miss Alabama beauty queen Katherine Webb suffered a back injury, and extreme skier Rory Bushfield ruptured his eardrum. Former Playboy model Kendra Wilkinson was not injured, but quit the show due to her fear of heights.
What gives (aside from contestants' heels, and backs, and eardrums)?
"Splash" pits 10 celebrities against each other in a competition to see who can best master diving from a 10-meter platform over the course of the show's run.
Though none have significant training in high diving, they are expected to "complete synchronized stunts, and flip, twist and spin into the depths of the pool below" with the encouragement of Olympic gold medalists Greg Louganis and David Boudia.
It's not too shocking that so many injuries have been sustained on the show. In a study on competitive diving in the Clinical Journal of Sports Medicine, Dr. Benjamin D. Rubin characterizes common injuries suffered by platform divers.
Most diving injuries are associated with the entry phase, when a poor entrance into the water can cause serious damage. Such injuries are much more common in back and reverse dive like Nicole Eggert's, and most frequently harm the wrist, shoulder, and lumbar spine.
It can be difficult enough to learn proper diving form for people with no previous competitive experience, as many "Splash" contestants must, without adding the additional challenge of Olympic-level stunts like flips and twists.
While the drama of will-they-or-won't-they-flop may be fodder for viewers fueled by schadenfreude, "Splash" clearly poses a significant risk to the diving contestants.
Watch a previous video of Nicole Eggert's diving challenge on "Splash":
Published by Medicaldaily.com