Nicole Scherzinger Opens Up About Her Hidden Battle With Bulimia In Cosmo: 'I Felt So Alone'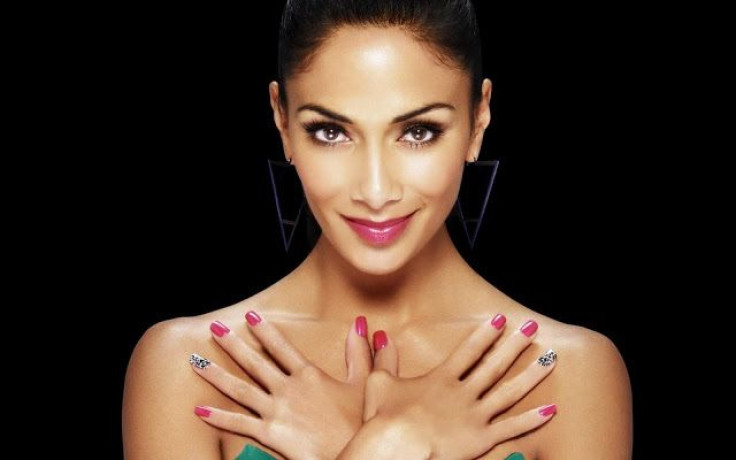 Ex-Pussycat Doll and X Factor UK judge Nicole Scherzinger seemed to have it all — a successful career, a supportive group of girlfriends, and a loving family — but she admits that in real life, she was miserable.
In an interview in the August issue of Cosmopolitan UK, Scherzinger opens up about her struggles with bulimia while a member of the popular girl group, the Pussycat Dolls. She was part of the group for 13 years before leaving in 2010 to launch a solo career.
"[Opening up about bulimia] was hard for me to speak about. It still is hard, and thinking about it I try not to well up ... It is such a horrible paralyzing disease and it was such a dark time for me. That's why I can empathize so much with people who have demons and voices in their heads, who aren't nice to themselves. It robs you of living your life," Scherzinger told British Cosmopolitan.
Scherzinger hid her battle with the life-threatening eating disorder from her family and friends for eight years. In a 2012 interview on VH1's Behind the Music, Scherzinger says it was her first photo-shoot with the Pussycat Dolls, known for their skimpy outfits, that started her road to bulimia.
The 36-year-old pop star told Cosmo that at one point she began to lose her voice and couldn't sing at shows. It wasn't until her manager found her passed out on the floor in the south of France that she realized she had to get help.
"I thought, 'I'm going to lose everything I love if I don't love myself.' One day when you feel like you've reached the end, you just say, 'I'm not doing this anymore.' It's sad to see how I wasted my life. I had such a great life on the outside, the Dolls were on top of the world, but I was miserable on the inside," Scherzinger said.
Scherzinger is now healthy, happy, and living a much more vibrant life. "I'm never letting that happen again; you only get one life — I was 27 only once." Scherzinger assures though that bulimia does not have to be and shouldn't be a life-long struggle.
"You can recover and you can get rid of it forever. I did it and that's why it's so important for me to share my story. I felt so alone ... but I made myself so alone. You hide it from the world, you isolate yourself. But you can beat it — do not give up because you're so special and you're meant for such great things," she said.
For the full interview, pick up this month's Cosmopolitan UK or search Cosmopolitan UK on the Apple Newsstand.
Published by Medicaldaily.com