Nielsen: Facebook, Gmail are Top Android Apps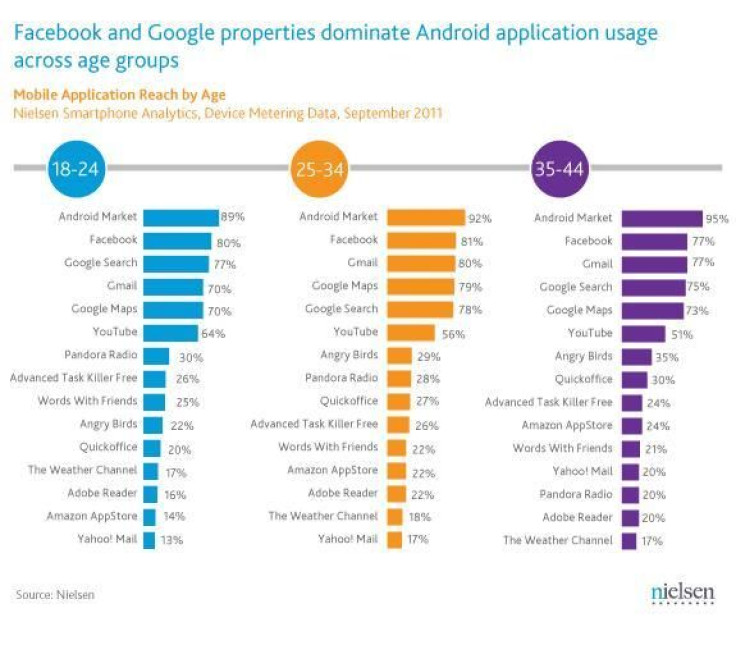 Nielsen's latest research on smartphone usage shows Android users are just as addicted to Facebook as the rest of us, with 80 percent of owners 18-34 years old active users of the app. More than three quarters of owners 35-44 used the app as well.
Nielsen analyzed usage data from its proprietary device meters on the smartphones of the thousands of consumer panelists who agreed to be part of Nielsen's ongoing Smartphone Analytics research.
Popular Google products like Gmail, Google Search, and Google Maps also top the list.
Angry Birds apparently appeals more to those 35-44 when compared to other age groups; 35 percent of them have used the app in the last 30 days, while only 22 percent of those 18-24 and 29 percent of 25-34 year-olds launched the game.
Published by Medicaldaily.com