Childhood Alzheimer's: Parents Raise Funds To Save Daughters With Rare Genetic Disease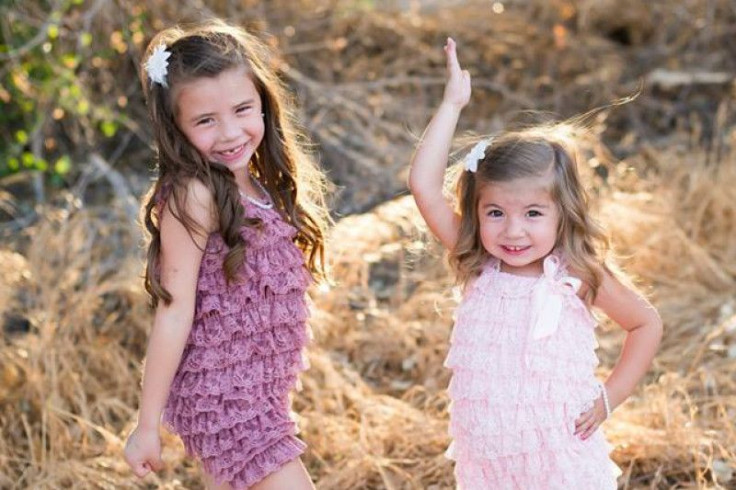 The parents of two young girls received unexpected and devastating news that their daughters would most likely not have much longer to live. In April, 8-year-old Brynne and 6-year-old Kendall were diagnosed with Niemann-Pick Type C, a condition commonly referred to as "childhood Alzheimer's disease."
In an effort to get treatment for their daughters, the girls' mother, Julie Moore-LaFever, set up a GoFundMe page to get them involved in a clinical trial that's currently in a late stage experimental treatment phase.
Read: What Is 'Childhood Alzheimer's'? New Treatment Offers Hope To Teens With Rare Disease
"When we received this devastating news, our worst fears became our reality," Moore-LaFever wrote on the fundraising page. "We are now reaching out for your help to save our precious little girls. Without treatment and a cure our little girls will most likely not live into or past their teenage years. . .We need a miracle for our sweet daughters and are asking for your support."
A majority of children with NPC don't live to age 20, and many die before they're 10 years old, according to the National Niemann-Pick Disease Foundation. Individuals who begin to experience symptoms later in life may have longer life spans, but it's rare for them to live past age 40.
Moore-LaFever notes both girls "were born healthy and thriving." But, when Brynne was about three years old, Moore-LaFever and her husband Gary, noticed she wasn't keeping up with the other children in her class. However, teachers assured the family everything was fine and that Brynne would get caught up the following year. As things progressively got worse and she began to lose daily skills, the family decided to seek help.
After consulting Loma Linda University for answers and paying for expensive therapies not covered by their insurance, the family still was unaware what was happening to their daughter. Finally, in December 2016, a Loma Linda pediatric neurologist carefully evaluated Brynne through various tests, which required her being admitted to the hospital for five days. Still, there were no answers.
Read: Actor David Cassidy Reveals He Has Dementia: Complete List Of Symptoms Of Alzheimer's, Most Common Form Of Dementia
Upon meeting Kendall and noticing early symptoms in her, the doctor almost immediately knew what was going on.
"[The doctor] said words I'll never forget, 'this changes everything,'" Moore-LaFever wrote. "From that moment forward he knew of a specific test that he would do to confirm what he suspected, Niemann Pick Disease Type C. Within a few weeks results came in, and devastatingly enough, positive for Brynne and even Kendall too."
The disease is a rare, inherited genetic disorder. Moore-LaFever also has two sons, ages 4 and 11, but they were never diagnosed with the disorder, she told KTLA.
Despite its name, the disease is not actually a subset of Alzheimer's disease. "Children with Niemann-Pick Type C very sadly experience dementia which gives it the nickname Childhood Alzheimer's," Moore-LaFever wrote.
Children with the disease often experience problems with balance, coordination, speech, and swallowing, all of which get worse as time progresses, reports the Mayo Clinic. There's currently no cure for the disease, but the family is hopeful. Their GoFundMe page has already raised nearly $80,000 of their $100,000 goal. The funds will be used to get their Brynee and Kendall involved in a clinical trial.
"The financial and emotional toll of this will be immense," Moore-LaFever wrote. "We are anxiously and gratefully awaiting approval of our 'compassionate use' application so our girls can get access to this life saving treatment."
See also:
Why Americans Have A Lower Life Expectancy, From Increasing Rates Of Heart Disease To Alzheimer's
Alzheimer's Prevention Research 2017: Key Neurons Activated During Short-Term Memory Recall Are Identified By Neuroscientists
Published by Medicaldaily.com