Eat Those Vegetables Every Day – and two Servings of Fruit, Too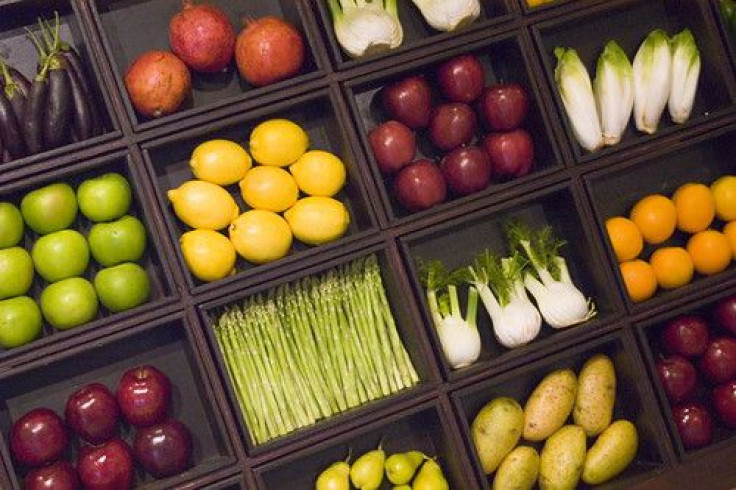 A new study funded by the National Institutes of Health, Diabetes, Digestive, and Kidney Diseases, and the American Heart Association has shown that eating five daily servings of two fruits and three vegetables can lead to a longer life.
The study analyzed data from two studies, Nurses' Health and the Health Professionals Follow-Up. The researchers followed more than 100,000 people for up to 30 years. Detailed dietary data was collected from the participants in both programs every two to four years.
Researchers also analyzed the fruit and vegetable intake and death information spanning 1.9 million people from 26 studies. They were conducted in 29 countries and territories from North and South America, Europe, Asia, and Australia.
When the numbers were crunched, the data revealed that people who ate two servings of fruit and three daily helpings of vegetables every day had a 13% lower risk of death from all causes. Their risk of dying from cardiovascular disease or stroke was 12% lower than those who did eat these five servings. They also were 10% less likely to die from cancer, and had a 35% lower risk of dying from a respiratory disease.
Eating more than the recommended daily fruit and vegetable allotment did not lower risks further. And not all fruits and vegetables pack the same life extending power.
"We also found that not all fruits and vegetables offer the same degree of benefit, even though current dietary recommendations generally treat all types of fruits and vegetables, including starchy vegetables, fruit juices and potatoes, the same," said lead study author Dong D. Wang, MD, ScD, an epidemiologist, nutritionist and a member of the medical faculty at Harvard Medical School and Brigham and Women's Hospital in Boston, in a statement from the AHA.
Starchy vegetables, like peas, corn, potatoes, and fruit juices, don't measure up in reducing the risk of death from all causes or specific chronic diseases, the study found. On the other hand, eating vegetables and fruits loaded with beta carotene and vitamin C - green leafy vegetables like spinach, lettuce and kale, and citrus fruits, berries and carrots - showed benefits.
"This research provides strong evidence for the lifelong benefits of eating fruits and vegetables and suggests a goal amount to consume daily for ideal health," said Anne Thorndike, M.D, MPH., chair of the American Heart Association's nutrition committee and an associate professor of medicine at Harvard Medical School. "Fruits and vegetables are naturally packaged sources of nutrients that can be included in most meals and snacks, and they are essential for keeping our hearts and bodies healthy."
Robert Calandra is an award-winning journalist and book author who has written extensively about health and medicine. His work has appeared in national and regional magazines and newspapers.
Published by Medicaldaily.com