NIH Researchers Infect Live Subjects With Influenza In Study Intended To Improve Vaccine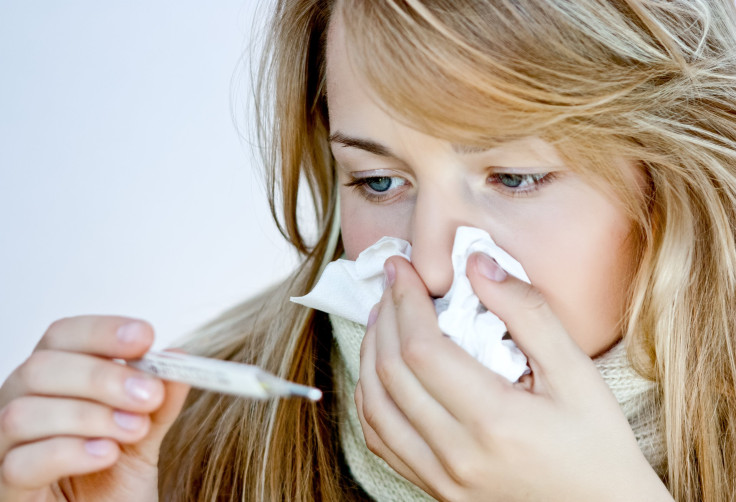 Forget a Klondike bar, what would you do for $3,000 in easy money? As seasonal influenza sweeps much of the country, scores of study volunteers are allowing government scientists — in a rare live study — to infect them with influenza, in hopes of soon improving vaccine capability.
Study leader Matthew Memoli, of the National Institutes for Health (NIH), told the Associated Press in an interview, "Vaccines are working, but we could do better." A few thousand Americans die every year of seasonal influenza, according to estimates from the Centers for Disease Control and Prevention. The U.S. government recommends annual influenza vaccination for everyone ages 6 months and older, as the best way to prevent outbreaks of the potentially deadly respiratory disease. But science still lacks basic information about how the vaccine works, including the optimum antibody response from the immune system.
During the next year, Memoli and his colleagues will deliberately infect as many as 100 healthy volunteers, younger than age 50, who will stay for nine days in an isolated hospital ward at NIH headquarters in Bethesda, Md. Government scientists wish to study the immune system's flu response in young adults to ascertain the immunological component missing in elderly people, who are more susceptible to influenza viruses. In use for decades, the vaccine was designed to raise antibody levels to fight the influenza infection by targeting a protein — hemagglutinin — serving as a viral bodyguard, of sorts.
Yet, medical science has yet to determine an optimum level of antibody response, or what causes some people to get sick when others stay healthy, all things being equal. "As mind-boggling as it is, we don't know the answer to that," Anthony Fauci, leader of the National Institute of Allergy and Infectious Diseases at NIH, told the AP. "We made some assumptions that we knew everything about flu."
Yet, the interplay between influenza and the human body may prove more complex than merely "checking the oil," with more factors than hemagglutinin to be considered. In the study, some volunteers didn't get sick from influenza, even with lower levels of the influenza-fighting antibody, suggesting another protective factor. Perhaps other antibodies targeting the neuraminidase protein make a difference in whether a given patient would get sick or not? Or maybe the virus affects epigenetic changes in its host, causing the expression — or suppression — of specific genes. T-cells, anyone?
To investigate, Memoli first raised a strain of H1N1 influenza with which he exposed volunteers to varying levels, finding exactly the right dose to cause a mild case of that strain. Next, he plans to compare disease responses in two groups of volunteers, including those with either lower or higher levels of the antibody targeting hemagglutinin. Memoli hopes to better quantify the interplay between influenza strains, the virus, and the body with the idea of one day ending the influenza guessing game.
Published by Medicaldaily.com