NIH To Use $21M On Research For Pain Treatments Without Addictive Drugs Targeted For US Military, Veterans, And Families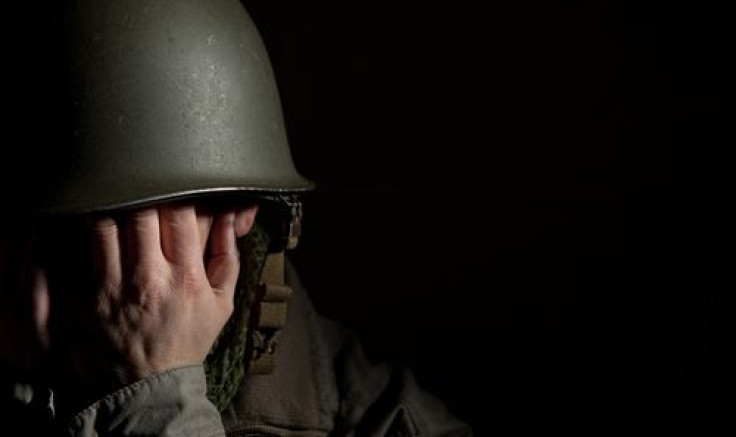 Soldiers, veterans, and their families can go through some of the most severe pain mentally and emotionally, especially when involved in live combat. Post-traumatic stress disorder (PTSD), drug abuse and addiction, and sleeping disorders are all too common among those who have shifted from fighting a war to fighting their own pain.
The National Institutes of Health (NIH) realized this group is especially at risk for chronic pain and painkiller opioid use as a result, and so has announced over the next five years 13 new research studies with approximately $21.7 million going into exploring better treatment options. The NIH's main goal will be to seek new options for pain management without drugs, specifically novel therapy options led by the NIH's Center for Complementary and Alternative Medicine (NCCAM), partnering with the National Institute on Drug Abuse (NIDA), and the U.S. Department of Veteran Affairs (VA), who will also be funding the research throughout America's academic institutes and VA medical centers.
"Pain is the most common reason Americans turn to complementary and integrative health practices," Director of NCCAM Josephine P. Briggs said in a press release. "The need for nondrug treatment options is a significant and urgent public health imperative. We believe this research will provide much-needed information that will help our military and their family members, and ultimately anyone suffering from chronic pain and related conditions."
Chronic pain management is costing America $635 billion every year, and the Institute of Medicine (IOM) states that with nearly 100 American adults suffering, there needs to be an evolution of new research and alternative solutions besides popping pain addictive pills. Chronic pain hits so much harder for those who have served in the military, and a report published in 2014 revealed a disproportionately high percentage. After combat, 44 percent suffer chronic pain, compared to 26 percent of the non-serving general public.
"Unless the 'cultural transformation' called for by the IOM begins in earnest, our nation faces additional crises in the future," Briggs said. "Many service members and veterans with pain also have comorbid conditions such as post-traumatic stress syndrome or traumatic brain injury," a commentary in the journal said. "Many of them are at risk for a lifetime progression of increasing disability unless the quality, variety, and accessibility of evidenced-based 'self-management' skills are improved. Without more effective and less costly approaches to pain management, the estimated costs of care and disability to the country will approach $5 trillion."
The military's advancement for the war on pain may really shape the way the country approaches drug use. The desperation some soldiers and veterans encounter when trying to escape pain can lead down a very addictive road with opioids, which are prescription pain relievers and are the cause of America's unprecedented rise in overdose deaths. With a 300 percent increase in overdose deaths since 1999, according to the Centers for Disease Control and Prevention, the sale of these strong drugs has no doubt risen and is responsible for more deaths than cocaine and heroin combined.
"Prescription opioids are important tools for managing pain, but their greater availability and increased prescribing may contribute to their growing misuse," Director of NIDA Nora D. Volkow said in a press release. "This body of research will add to the growing arsenal of pain management options to give relief while minimizing the potential for abuse, especially for those bravely serving our nation in the armed forces."
Published by Medicaldaily.com