NIH WIll No Longer Use Chimpanzees For Medical Testing: Will Scientific Research Suffer?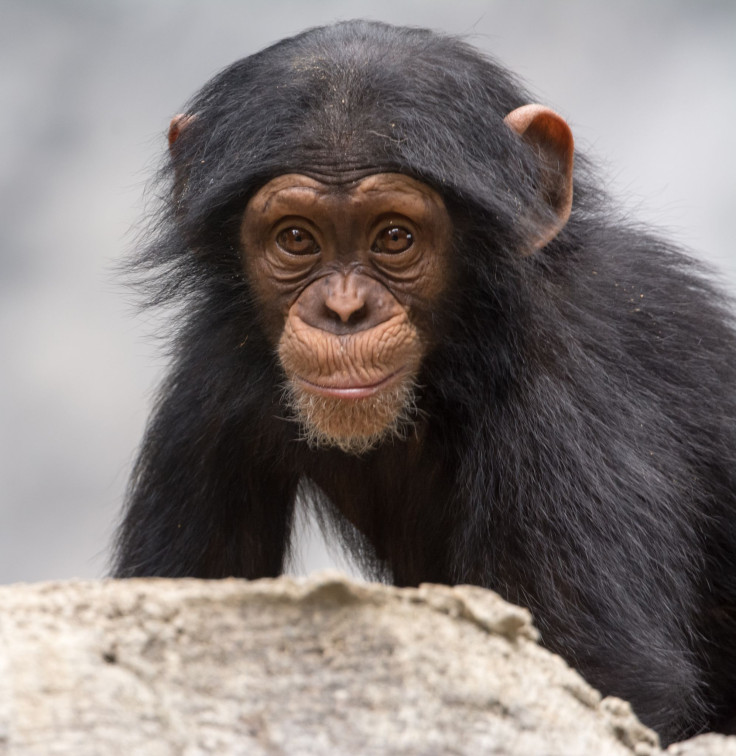 The National Institutes of Health (NIH) announced Wednesday it has ended its chimpanzee testing program and plans to send its 50 remaining chimps to sanctuaries. The announcement has sparked mixed feelings, as some hail the fact the animals will no longer be subjected to invasive, potentially harmful testing, and others argue that future research on biomedical treatments will suffer without primate subjects.
Chimpanzees have long been the cornerstone of scientific research. At one point, the NIH maintained a colony of roughly 350 chimpanzees, which were used mainly for research. The government agency announced its decision to retire the majority of these animals in 2013, however. And now the remaining chimps will also be allowed to live the rest of their days in sanctuaries specially designed for domesticated primates.
Chimps have previously been used to develop hepatitis A and B vaccines and discover that high salt intake can lead to high blood pressure. But recent scientific breakthroughs have made the animals no longer necessary for testing. Specifically, genetic modification has allowed for other animals, such as rats and mice, to meet testing requirements. In fact, The Los Angeles Times recently reported researchers were more inclined to ask for these animals rather than chimps to test hepatitis C and cancer treatments. It makes sense, considering chimps are an endangered species, which means scientists would have to go through the lengthy permit process to conduct research on them.
"I think this is the natural next step of what has been a very thoughtful five-year process of trying to come to terms with the benefits and risks of trying to perform research with these very special animals," NIH director Francis Collins said in an interview with Nature. "We reached a point where in that five years the need for research has essentially shrunk to zero."
Animal activists have expressed happiness over the decision, but others have expressed disapproval. Researchers working on creating a vaccine for the deadly Ebola virus, which affects humans and chimpanzees alike, feel the move may inhibit their work, according to Quartz. Others believe discontinuing chimp research will be detrimental to research on vaccines that would not only save humans but chimps as well.
"Humans — and chimpanzees and gorillas — may continue to die from diseases that could have been prevented or treated by medical products developed from research with chimpanzees," wrote John VandeBerg, from the Texas Biomedical Research Institute in a New York Times op-ed published in 2013.
Regardless of these mixed feelings, the NIH will proceed with its plans to relocate all chimps. The agency's first priority will be to relocate 20 NIH-owned chimps from the Southwest National Primate Research Center in San Antonio, Texas to Chimp Haven, a government-funded sanctuary in Keithville, La. Relocation of the remaining chimps will soon follow.
Published by Medicaldaily.com