'No Excuse Mom' Maria Kang Applauds Kate Middleton's Flat Post-Pregnancy Tummy, Emphasizing Importance Of Fitness For New Moms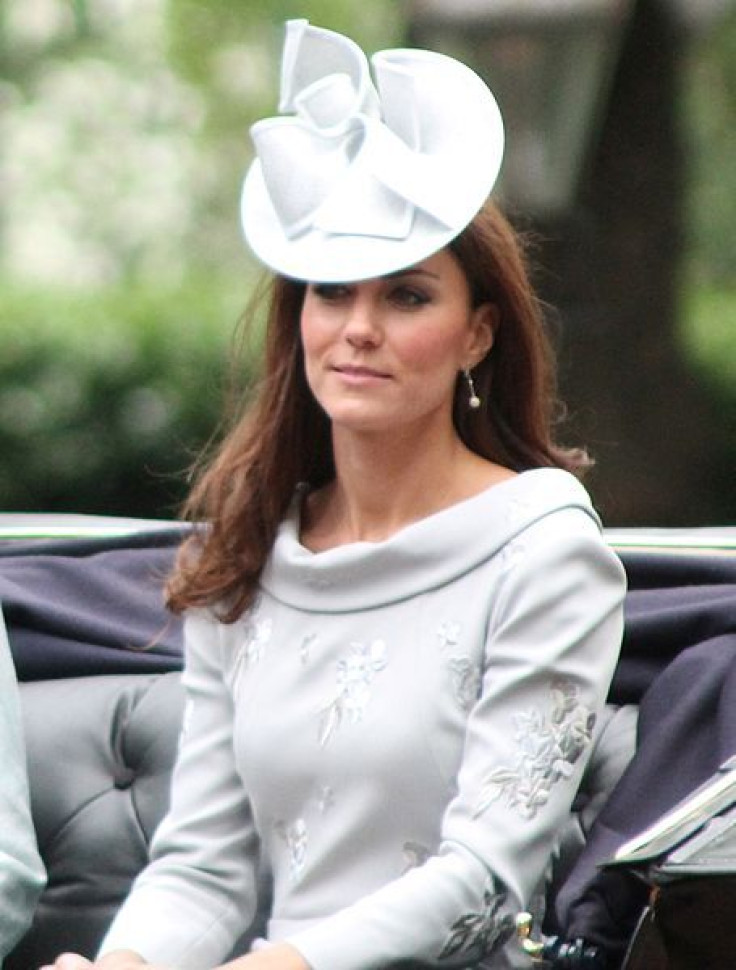 Just three months after giving birth to Prince George, Kate Middleton has managed to polish her body back to pre-pregnancy status. And while some moms might think that spotlights on celebrity appearances focus too much on quick weight loss after giving birth, Maria Kang, also known as 'Fit Mom' or 'No Excuse Mom,' praised Middleton's return to fitness.
"I thought, 'Good for her,' and I'm in support for any woman who does well," Kang told ABC News. "I think it's important to applaud women who are doing well."
Kang recently went viral after posting a photo of herself in a bikini with her three sons on Facebook, sparking a controversy and heated debate. Angry mothers argued that Kang was bragging, being a poor role model for women, and being a bad mom. Kang, however, believes she is simply promoting a healthy lifestyle for moms, particularly in the areas of post-pregnancy fitness. "I'm really surprised," Kang told ABC News about the popularity of her "What's Your Excuse?" photo. "I'm just a regular mom. I have a lot of priorities. I'm not Kate, I'm not a princess. It's not my job to look beautiful."
In her first solo public appearance since her son's birth, Middleton played in a volleyball game with students, and inadvertently flashed her slimmed-down stomach. She was also wearing high heels during the impromptu game. But back in her first days of post-pregnancy, Middleton appeared in public with her newborn and her husband Prince William and wasn't ashamed of showing her "Mummy Tummy" bump. For a moment, it did seem like she was "normalizing" pregnancy in a world where importance is placed on losing baby fat quickly, sometimes in unreasonably time frames.
"I think the pressures to immediately bounce back after birth are out of control today," senior medical contributor Dr. Jennifer Ashton told ABC News. "After delivery, it takes a while for that muscle to contract and that process takes a couple weeks."
Kang, however, believes mothers should be more aware of their eating habits during pregnancy, and that they shouldn't look for "excuses" to keep the extra weight on, especially in light of the U.S. obesity epidemic. "What is the excuse we're making, and how do we solve this problem?" she told ABC News.
Published by Medicaldaily.com