'No Makeup Selfie' Campaign Raises $3.3M For Cancer Research In The UK: How Hashtags Can Help Fight Cancer
The social media hashtag trend #nomakeupselfie has done more than stir up a few laughs. The "selfies" generated over £2 million (or $3.3 million) in funding for Cancer Research UK in just 48 hours.
According to The Independent, social media users were hashtagging photos with #nomakeupselfie and #cancerawareness to support the fight against cancer. Cancer Research UK set up a text donation number for people to submit at least £3 (or about $4). In no time, the trend exploded. The group received more than 800,000 text donations in 24 hours after releasing the text code for donating on its Facebook and Twitter pages, The Independent reported.
As of Thursday, newsfeeds and media outlets were buzzing with participation. It should be made well aware the initiative was not started by Cancer Research UK. "Thousands of you are posting #cancerawareness #nomakeupselfie pictures and many have asked if the campaign is ours. It's not but we love that people want to get involved!" they said on their Google+ page.
Other health awareness organizations have also started their campaigns using the #nomakeupselfie trend, including the Irish Cancer Society.
Below are some of the participants in this campaign, baring their naked faces: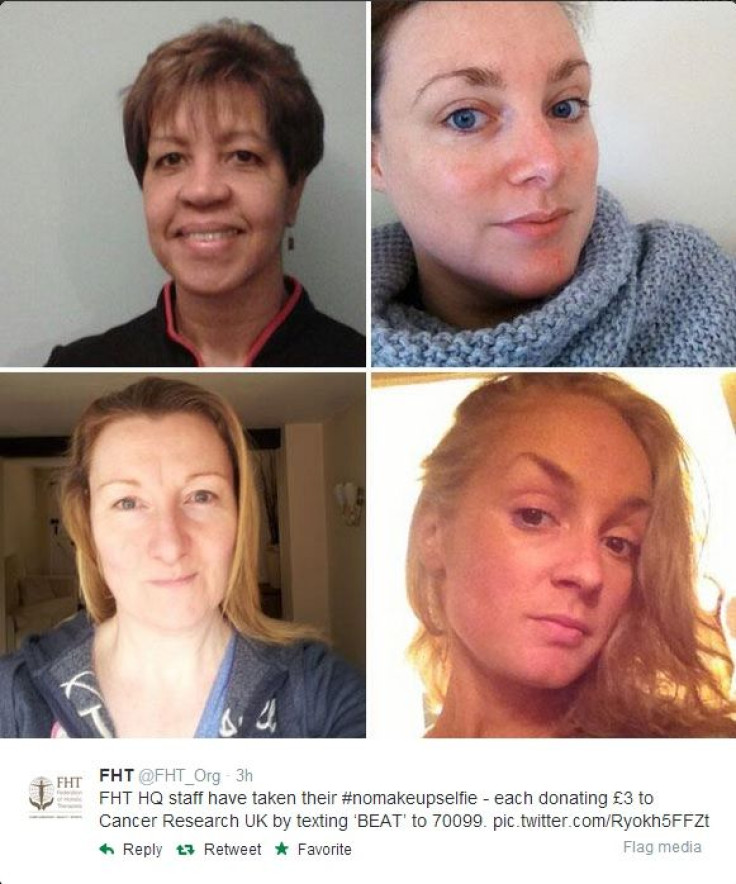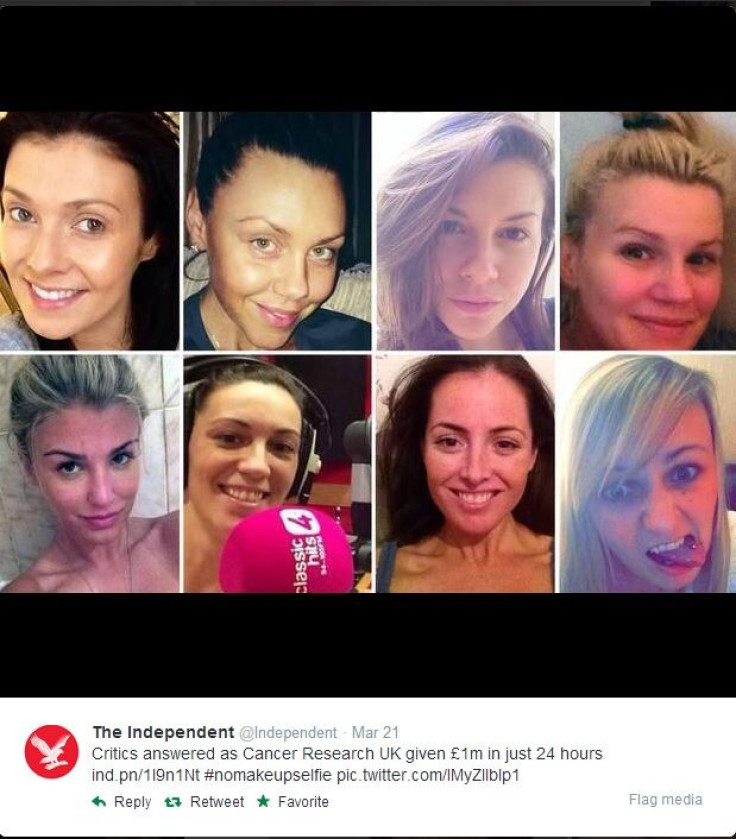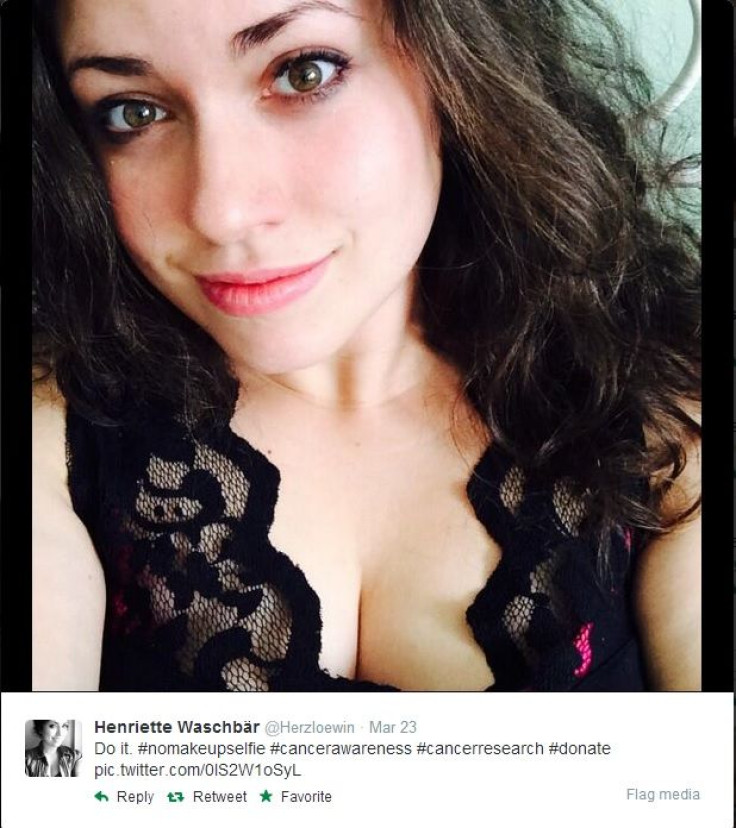 Published by Medicaldaily.com