No More BPA in Baby Bottles, Industry Says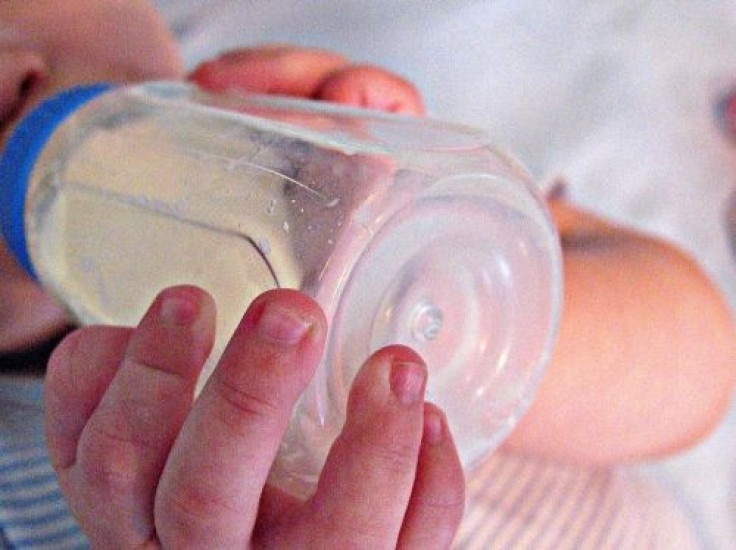 The industry has already moved away from using polycarbonate plastics in baby bottles and sippy cups but it wants U.S. regulators to put in place a formal ban.
A group representing the chemical industry is seeking a formal partial ban on food contact uses for polycarbonate resins, or plastics, which are used in a wide range of consumer and industry products.
Baby bottles and sippy cups should be taken off the U.S. government-approved list of products that can contain the plastics, which are made from the chemical BPA, a chemical industry trade group says.
In another food contact-related use, polycarbonates are used to produce the lining of metal cans, although the American Chemical Council made no mention of that use in its request.
The ACC wrote a letter to the U.S. Food and Drug Administration on Friday asking for the change.
The trade group noted that the European Union, Canada, China and Malaysia have recently prohibited the use of polycarbonate resins for baby bottles. Ten states in the U.S. have banned use in both bottles and sippy cups.
The ACC wants the FDA to follow suit.
The FDA says it has some concern about the potential effects of BPA on the brain, behavior, and prostate glands in fetuses, infants, and young children. It is carrying out studies in cooperation with other government bodies to answer questions about uncertainties about the risks of BPA.
"This request is based solely on the grounds that these uses have been intentionally and permanently abandoned by all major product manufacturers," the ACC said in the letter.
Bisphenol-A is a chemical historically used in the process of manufacturing polycarbonates. It has caused concern among parents and regulatory officials in recent years. However it has not been proven to be harmful to adults and children.
In January of 2010, Department of Health and Human Services convened a conference involving FDA officials and scientists, along with other government agencies to discuss BPA.
"It's also used to produce the lining of metal cans, for example cans of liquid infant formula and trace amounts of BPA has been detected in the food of these containers," said Marc Smolonsky, the Associate Deputy Secretary at HHS said in January 2010.
"At this time I want to be clear that BPA has not been proven to harm either children or adults. However especially given that children in the early stages of development are exposed to BPA, the data and the new research deserves a second look."
The ACC said in Friday's letter that recent scientific assessments by agencies including the FDA "continue to conclude that the low level of exposure to BPA from the use of baby bottles and sippy cups is well below levels that could cause health effects.
Manufacturers of the products say they stopped using BPA, an industry spokesman said.
Steven Hentges, of the Polycarbonate/BPA Global Group at the ACC said "confusion about these products has become an unnecessary distraction to consumers, legislators and state regulators."
"FDA action on this request will provide certainty that BPA is not used to make the baby bottles and sippy cups on store shelves, either today or in the future."
Published by Medicaldaily.com