No Need To Trash Toothbrush After Being Sick With Strep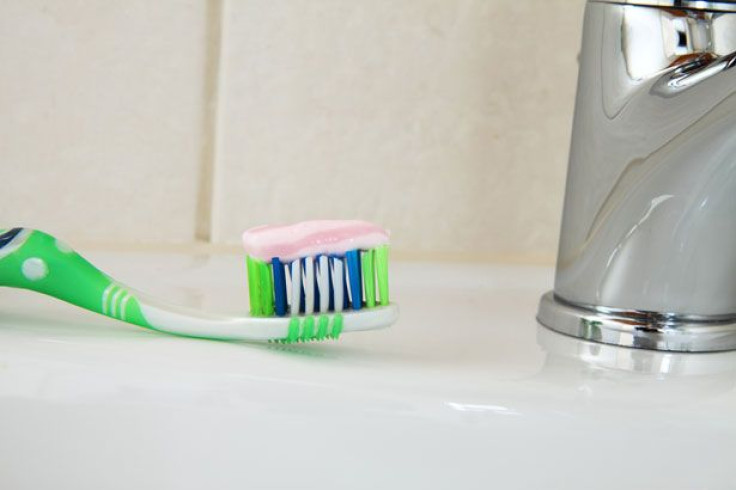 Doctors typically recommend patients to throw out their toothbrushes after an infection like strep or the flu to prevent reinfection. But new data from researchers at the University of Texas Medical Branch at Galveston (UTMB) suggests that there is no reason to do so.
After growing Group A Streptococcus (GAS), the cause of strep throat, on toothbrushes that had been exposed to the bacteria in a laboratory setting (rather than people's mouths), researchers compared these to toothbrushes that were straight out from fresh, sterile packaging.

Results showed that the new toothbrushes grew strep bacteria just as well as the toothbrushes previously exposed to bacteria.
Additionally, the researchers determined if Group A Strep could grow on toothbrushes used by people. They recruited 14 patients with strep, 13 patients who had a non-strep sore throat, and 27 healthy participants. The 54 participants were asked to brush with clean toothbrushes for one minute each.
Interestingly, only one out of the 54 toothbrushes grew strep bacteria. And the one sample came from a healthy control without strep throat.
"This study supports that it is probably unnecessary to throw away your toothbrush after a diagnosis of strep throat," said co-author Judith L. Rowen, M.D., associate professor of pediatrics in the Department of Pediatrics at UTMB.
Dr. Rowen admitted that the study was small but marked a beginning and that larger studies need to be pursued to determine if toothbrushes truly pose no harm of reinfection for strep.
This research was presented at the Pediatric Academic Societies (PAS) annual meeting in Washington, D.C.
Published by Medicaldaily.com