No Sex Before Marriage Coming To An End? Virgnity Pledges May Not Be So Effective For All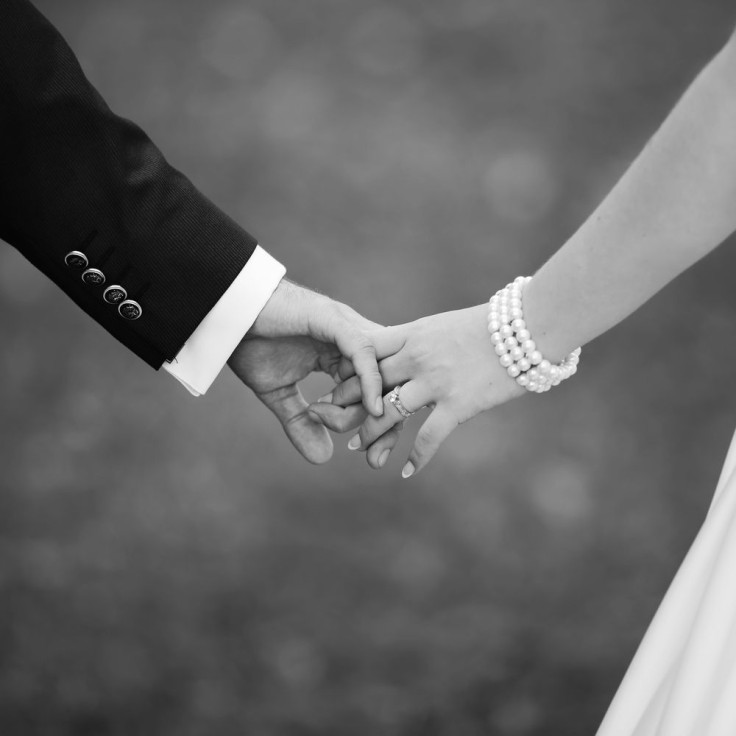 Only three percent of Americans wait until marriage to have sex. That being said, abstinence is clearly not the norm in society. For those growing up in religious families, abstinence is preached at church and at home. Sometimes couples sign virginity pledges promising to wait until their wedding night to engage in sex.
But are virginity pledges effective? New research published in the Journal of Child and Family Studies says they're more likely to be effective only if you are committed religiously. In the study, researchers interviewed 1,380 young adults, ages 18 to 24, from an unidentified Southeastern state university about their sexual behaviors or lack of.
A quarter of these students had signed virginity pledges, which go something like this: I, ____, promise to abstain from sex until my wedding night. I want to reserve my sexual powers to give life and love for my future spouse and marriage. I will respect my gift of sexuality by keeping my mind and thoughts pure as I prepare for my true love. I commit to grow in character to learn to live love and freedom."
Researchers then asked students about their religious backgrounds to see how that affected their decision to be abstinent. They found that virginity pledges were only effective in devout believers. In fact, 20 percent of church members aged 25 and younger wait for marriage to have sex, CNN reported.
Researchers still found that in many circumstances, religious couples only delayed sexual activity instead of waiting until marriage. New York magazine reports that once virginity pledges are broken, couples feel no incentive to stop engaging in sex, since they've already broken the pledge. It's almost like a diet. Once you have that first chocolate chip cookie, you convince yourself to have more. Then it's OK. The article also says that pledge signers with little religious commitment were more likely to have oral sex than those who didn't sign.
The study does not delve into why signing a pledge makes non-religious people overall more likely to give into sex before marriage. It could be that just making the commitment adds more pressure, and the pressure leads to rebellious behavior. Researchers are encouraging more sex education to help youth make good decisions. Virginity pledges just aren't for everyone, and being forced to sign them might be more harmful to some relationships.
Source: Landor AM, Simons LG. Why Virginity Pledges Succeed or Fail: The Moderating Effect of Religious Commitment Versus Religious Participation. Journal of Child and Family Studies. 2014.
Published by Medicaldaily.com