No Shave November Or Movember? A Look At Both Men's Health Awareness Initiatives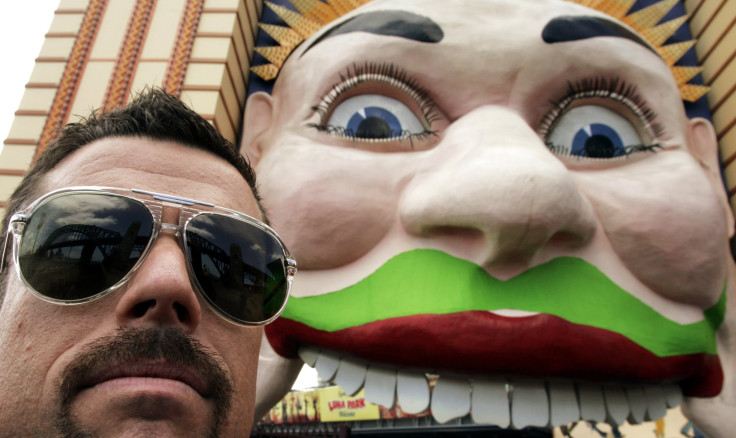 Hey, Men's Health Awareness campaigns, it's high time we all get on the same page. No Shave November or Movember? Moustaches or full beards? Prostate cancer or all Men's Health issues? How are people supposed to become aware if they can't even figure out which campaign they should follow?
It's November, and depending on who you ask, it's either No Shave November or Movember. For 30 days, men, other than hipsters, are encouraged to grow out their beards (or mustache... See? This is already getting confusing) to help raise awareness for prostate cancer (or a number of health issues impacting men, including depression, physical inactivity, etc.) But let's face it, men are stubborn and the best way to get your point across is by really driving it home. Not by confusing us.
No Shave November Or Movember
According to the No Shave November website, the goal of the campaign is to grow awareness by embracing our hair — something that many cancer patients lose — and letting it grow wild and free. The tradition had been there for years, but the children of Matthew Hill, who passed away from colon cancer back in November 2007, took it a step further by using the cause to raise money for charity.
The Movember Foundation was started in Australia back in 2003 by Travis Garone and Luke Slattery, who were having a beer and couldn't understand why the mustache ever went out of style. Unlike No Shave November, Movember is a global initiative that has spread to 21 countries.
Mustache or Beard
While the Movember Foundation is all about the mustache, No Shave November asks men to participate by "growing a beard, cultivating a mustache, letting those legs go natural, and skipping that waxing appointment." For the most part, No Shave November is more laissez-faire when it comes to participation rules. "Grooming and trimming are perfectly acceptable" for people with a strict dress code at work, and participants coming into November with a few whiskers are more than welcome.
Movember, on the other hand, is a little stricter with its no shave rules. Men are asked to come into November clean shaven and focus their growing and grooming on their mustache for the next 30 days. Movember enthusiasts call mustaches "nature's billboard." When Garone and Slattery started the movement it was simply to bring back the stache as a look. However, when the men realized how much of a conversation starter their soup strainer was, they decided to use it to start meaningful conversations.
Prostate Cancer Or All Men's Health Issues
Movember focuses its charitable contributions on four particular Men's Health issues: prostate cancer, testicular cancer, poor mental health, and physical inactivity. Prostate and testicular cancer are considered the two most common cancers among men, while around one in four adults suffers from a mental health issue and over half of men do not meet federal guidelines for physical activity. Since its inception in 2003, the Movember Foundation has raised around $650 million that has helped fund more than 1,000 programs focusing on these four issues that affect men everywhere.
No Shave November also focuses its efforts on benefiting cancer research, but they open it up to all cancers as opposed to just prostate and testicular. This web-based, non-profit organization, which has partnered with the American Cancer Society, Prevent Cancer Foundation, and St. Jude Children's Research Hospital, donates no less than 80 percent of the donations it receives to participating charities. Participants are asked to donate the money they would otherwise spend on grooming, like razors and trips to the barber shop.
No matter what the cause and no matter what grows on your face, though, everyone should do their part in standing up for Men's Health Awareness this November. Men around the world die, on average, six years earlier than women. The World Health Organization reports that an estimated 510,000 men die each year due to suicide and the number of prostate cancer diagnoses worldwide is expected to double to 1.7 million by 2030. If you can wear pink in October, then you should be able to handle a conversation about Men's Health.
Published by Medicaldaily.com