Noah Coughlan Running Across The Country, 35-Plus Miles A Day, For Batten Disease Awareness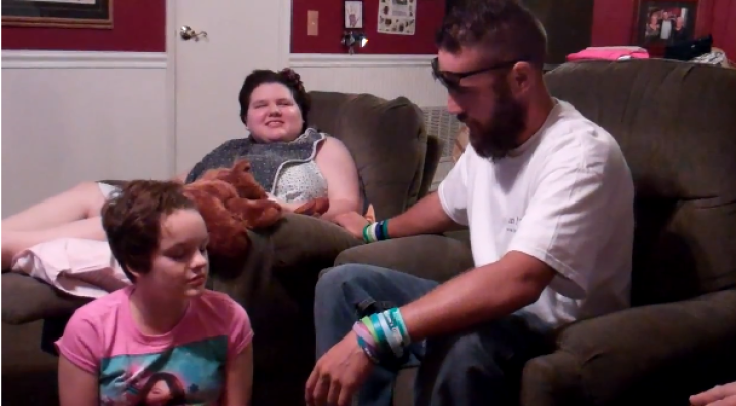 Running a marathon falls somewhere on a lot of people's bucket lists. For Noah Coughlan, it's all in a day's work – at least until November, when Coughlan's 3,100-mile cross-country run is projected to come to a close in Boston.
Coughlan is running to generate awareness of Batten disease, a neurological disorder that stands out as the most common among Neuronal Ceroid Lipofuscinoses (NCL). It arises most often in children, marked by impaired sight and motor skills, worsening seizures, and cognitive decline. The impetus for Coughlan's run, which he is making for the second time, following a 2011 cross-country run, is the Allio family, whom he initially met in his teen years at church. Now 29, the Napa Police Academy graduate wants to replicate the 2011 run in honor of the family, whose daughters suffered from the disease.
"The diagnosis is just devastating," Kathy Allio, a mother in California, told TheBlaze. Batten disease occurs in two to four of every 100,000 U.S. births and is terminal usually around age 20. "To find out that your child has a terminal illness…you begin the grieving process at the diagnosis."
Kathy and her husband, Joseph, each carry a CLN3 deletion — a gene deletion that, being present in both of them, creates a one in four chance of their offspring carrying the disease. Of their six kids, two daughters, Catie and Annie, carry the disease. Shortly after Coughlan completed his 2011 run at the end of July, Catie passed away at 22. Now, armed with a stroller attached to a waving American flag that he'll push the entire way, Coughlan has Annie, just turning 15, as his inspiration.
"It's a battle that you're losing every day and you're still going to continue to fight," Kathy said of the disease. "Having lost a daughter already…and we're in the process of losing another, it can be very challenging."
For all the drive and inspiration pushing Coughlan along his run, the physical test of endurance and strength can't be understated. He will be running more than a marathon (26.2 miles) a day for 106 days, each back-to-back. He'll go through a new pair of shoes every two to three weeks. Each day he'll burn upwards of 4,000 calories on the run alone.
But the physical toll is something he says he's more than willing to endure if it means more people learn about the rare disease. "It does affect me," he admitted. "I'm very motivated but then there is a lot on my plate. I'm running for children who there is no cure for their diseases. It's a physical, mental and emotional strain. Your body and mind go farther and faster than you ever imagined (out here)." Even running through heavy downpours, barely avoiding the Colorado floods, wasn't enough to deter Coughlan from pushing onward if it meant bringing "parents hope for them to see someone out there for them."
For Kathy and Joseph Allio, Coughlan's run makes them feel less alone in confronting Batten disease – "makes our island that much smaller," as Kathy put it. Annie's condition is admittedly severe. She attends a special school, as her mental capabilities have plateaued at those of a five-year-old, and she can't recall at dinnertime what she ate for breakfast.
"For our family, our faith is a huge component," Kathy said. "So it's not all tragedy. There are no words in the human language to describe what it's like to hold my daughter as a baby in my arms only to have her die in them 22 years later." This tragic moment represents one of the "deep valleys" Kathy says her family must endure as a result of the disease. But with each valley, she says, comes a great mountaintop – a reassurance that the disease may, one day, have a hopeful end in sight. "Noah is one of our mountain tops," she said.
You can keep up on Coughlan's progress on his blog, on Twitter or Facebook.
Published by Medicaldaily.com