Nodular Melanoma, Form Of Skin Cancer That Grow 4X Faster Than Others, Has Doctors Warning Patients: What You Should Know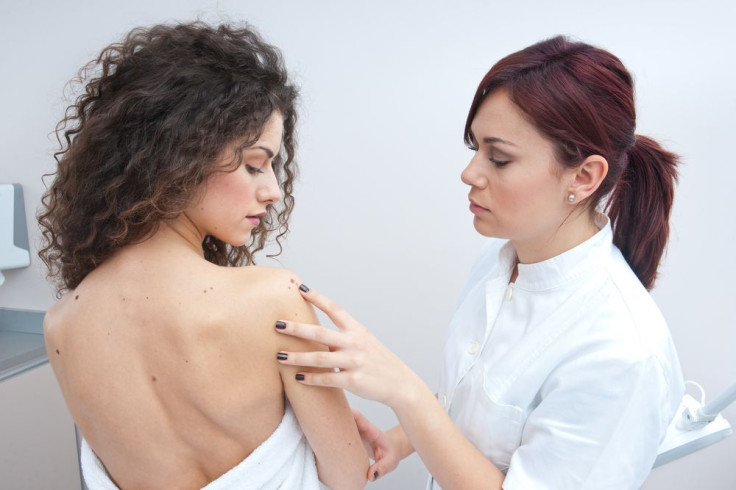 A person's risk of developing melanoma increases following prolonged exposure to UV radiation, something we should all consider with Memorial Day weekend and beach season less than a week away. Australian dermatologists are now telling patients to get all bumps, pimples, and moles checked by their doctors to be sure they have not developed nodular melanoma, an aggressive form of skin cancer that grows at four times the rate of other melanomas.
"This kind of melanoma we see more often in older men and on the head and neck rather than trunk and limb, but that's just a slight preference it's not that they all occur in older men," Victorian Melanoma Service Associate Professor John Kelly said at the Australasian College of Dermatologists annual meeting in Melbourne.
Although nodular melanoma only accounts for 15 percent of melanoma cases, it is also to blame for 43 percent of deaths caused by melanoma. Unlike most melanomas that may appear as an unsightly darkened mole, nodular melanomas resemble red pimples that carry no skin cancer risk. Due to this oversight, only 41 percent of nodular melanomas are accurately diagnosed at the time of removal, the Daily Mail reported.
Nodular melanoma diagnoses are responsible for 550 deaths each year in Australia. A patient's risk of death is six times more likely to occur if it is not removed within two months. According to the Cleveland Clinic, around five percent of these melanomas lack pigment. The average age at onset is 53 and is most likely to develop on the chest, head, and neck. It is also more likely to develop in normal skin compared to a preexisting lesion.
"If it has been present for more than a month and grows bigger and bigger, it needs urgent removal. But we don't want to cause hysteria about every red nodule that people get," Kelly added. "Something that has been stable for more than a year is not going to be a worry. And something that has been present of only days or weeks is probably also not a worry."
Published by Medicaldaily.com