North Carolina Students Suspended From School For Not Being Vaccinated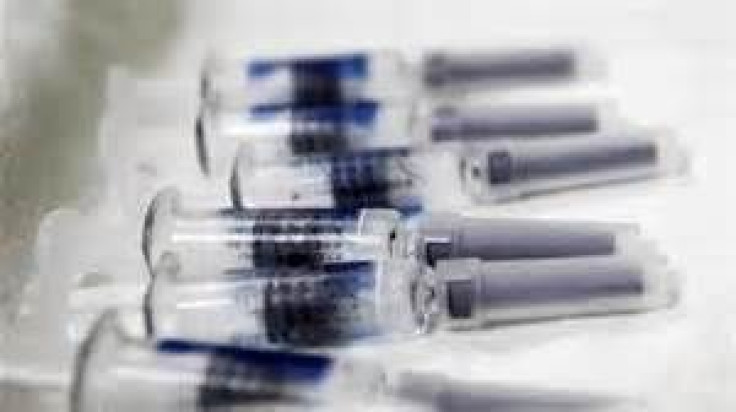 A North Carolina law is keeping hundreds of students around the state from attending classes. Upwards of 400 students have been suspended from their school for failing to receive a Tdap shot.
"I know that our school nurses, data managers, and everyone has put in a lot of effort to make people aware that: hey your child still needs this vaccination and this is the consequence if they do not have the vaccination. I think from an awareness stand point we've done just about all we can do," said Pitt County Schools spokesman Brock Lechtworth.
According to the Centers for Disease Control and Prevention, the Tdap vaccination shot is a combination of three vaccines that protect adolescents and adults from tetanus, diphtheria, and pertussis, also known as whooping cough. As of this past Thursday, any public school student who did not provide proof of vaccination was restricted from attending classes.
A representative from the Winston-Salem school district, where 260 students have been suspended, said children in the sixth grade continue to fall behind on their vaccination requirement. "It's like this every year. It's like trying to get them to turn in their homework," Winston-Salem spokesman Theo Helm told ABC News. "I don't know why it balloons like this in the sixth grade."
Only students with certain religious beliefs or health concerns are exempt from vaccination requirements, the National Vaccine Information Center states. North Carolina state officials are particularly concerned over children getting protection against whopping cough. On Friday the North Carolina Department of Health and Human Services reported the state's first whooping cough related death of 2013.
A three-week-old from Transylvania County passed away after contracting pertussis. Pertussis or whooping cough is a highly contagious respiratory infection characterized by a violent cough and distressed breathing. Considering that infants stand the highest risk of dying as a result of whooping cough, heath officials urge women who are pregnant or anyone caring for children to be up to date on their immunizations.
"Infants cannot begin vaccination against whooping cough until they are 2 months old and even young children are not fully protected until they have finished a series of vaccinations," said Dr. Robin Cummings, Acting State Health Director and DHHS Deputy Secretary for Health Services. "That is why it is so important that anyone who lives with or will be around a baby be vaccinated to prevent transmitting the disease."
Published by Medicaldaily.com