North Dakota Abortion Law Granted Preliminary Injunction By Federal Judge; 6-Week Time Limit Poses 'Threat Of Irreparable Damage'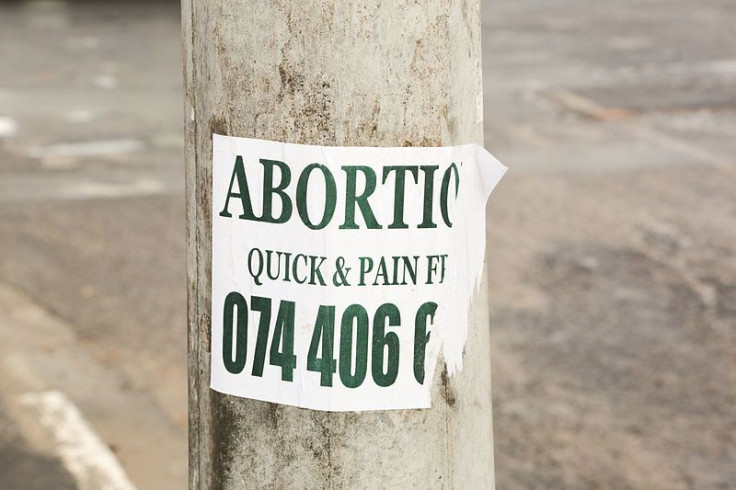 Originally slated to go into effect August 1, a highly restrictive abortion bill in North Dakota, one which would have prohibited the procedure after six weeks, was granted a preliminary injunction on Monday, Reuters reports.
The ruling came after the Red River Women's Clinic, the only abortion clinic in the state, filed a lawsuit claiming the six-week time limit would expose women to undue health risks in terminating a pregnancy so early. At six weeks' time, they argued, women may not even know they're pregnant, and in banning abortions after that period, the court would be blocking over 90 percent of the clinic's clientele.
"The court finds the plaintiffs have established that they and their patients will be subjected to the threat of irreparable injury in the absence of a preliminary injunction," U.S. District Court Judge Daniel Hovland wrote in his ruling.
The clinic argued the law violated the U.S. Constitution and places a woman's health in serious danger. According to the Centers for Disease Control and Prevention, in 2009 the majority of abortions took place in early gestation, with 91.7 percent before 13 weeks, and of those before 13 weeks, 69.8 percent took place before eight weeks.
The procedure for completing an abortion depends on how late a woman is into her pregnancy. In the earliest stage, between one and 13 weeks, typically the doctor or clinician will perform a suction curettage (also known as suction aspiration).
In this method, the doctor sprays or injects medicine into the opening of the woman's uterus to prevent pain, before gradually stretching the opening of the cervix to fit a catheter that the doctor can use to remove the fetal tissue via suction (vacuum). Afterwards, the doctor uses a narrow metal loop (curette) to gently scrape the walls of the uterus for any residual tissue. In total, the process takes 10 to 15 minutes, with patients leaving within a few hours.
Had the law in North Dakota passed unabated, the next closest abortion clinic would have been 250 miles away, in Minneapolis and St. Paul, Minn., and Sioux Falls, S.D.
In recent months, a number of states have passed abortion laws preventing the procedure after 20 weeks' gestation. Arkansas passed a 12-week time limit in March; however, the law was temporarily blocked in May.
Published by Medicaldaily.com