Northera Receives Accelerated FDA Approval; Low Blood Pressure Drug May Also Relieve Parkinson's Symptoms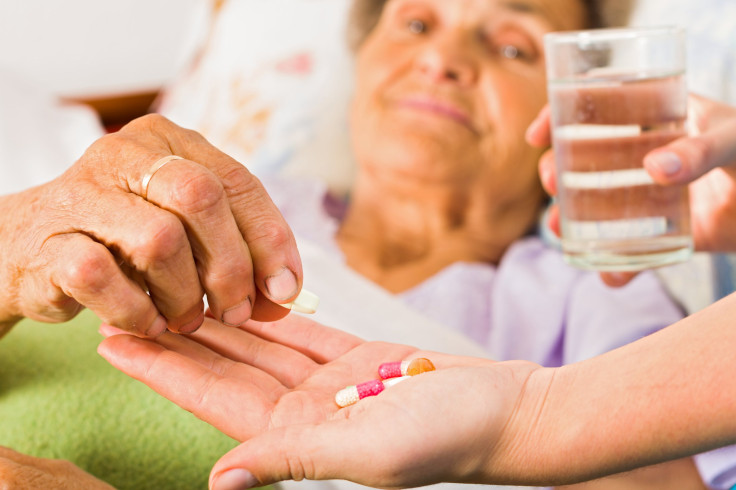 Parkinson's sufferers may soon find relief from dizzy spells with the fast-track regulatory approval of Northera capsules on Wednesday.
The Food and Drug Administration approved the drug for treatment of neurogenic orthostatic hypotension (NOH), a rare and often debilitating drop in blood pressure upon standing that causes dizziness, lightheadedness, blurred vision, fatigue, and fainting. The condition is associated with Parkinson's, multiple-system atrophy, and pure autonomic failure.
Norman Stockbridge, who directs the evaluation of cardiovascular and renal drugs for the FDA, says the agency gave Northera expedited approval given evidence in clinical trials the drug would be of immediate help to patients on an "intermediate clinical measure" for what is often a serious condition.
"People with neurogenic orthostatic hypotension are often severely limited in their ability to perform routine daily activities that require walking or standing," he said in a statement. "There are limited treatment options for people with NOH and we are committed to helping make safe and effective treatments available."
The new treatment comes with a boxed warning to inform clinicians and patients about a risk of increased blood pressure while lying down. Supine hypertension commonly affects people with primary autonomic failure and may cause stroke — meaning clinicians must warn patients to sleep with their head and upper body elevated. While in treatment, patients should be monitored for supine blood pressure when making changes in medication and dosing.
Chelsea Therapeutics Inc., of Charlotte, N.C., found the drug effective for symptoms of NOH after conducting a pair of two-week clinical trials. Study participants taking Northera reported fewer incidences of dizziness and lightheadedness, among other symptoms. The most common side effects, however, were headache, nausea, high blood pressure, fatigue, and dizziness.
However, the drug has not been proven effective beyond two weeks. Chelsea plans to conduct post-approval clinical trials as required by FDA. The treatment was given fast-track approval as an "orphan drug" lacking massive profit potential in an industry with big upfront costs for drug development.
The drug was approved as a so-called "orphan drug" for the treatment of serious diseases with not much profit potential for the pharmaceutical industry. As late as 2010, medical investigators were recommending non-drug treatments for NOH, with little recourse.
According to the National Institutes of Health, as many as 100,000 Americans suffer from NOH with 30 percent of those over age 60 experiencing a drop in standing blood pressure on occassion.
Published by Medicaldaily.com