Novartis Drug Afinitor Fails In Tests Against Liver Cancer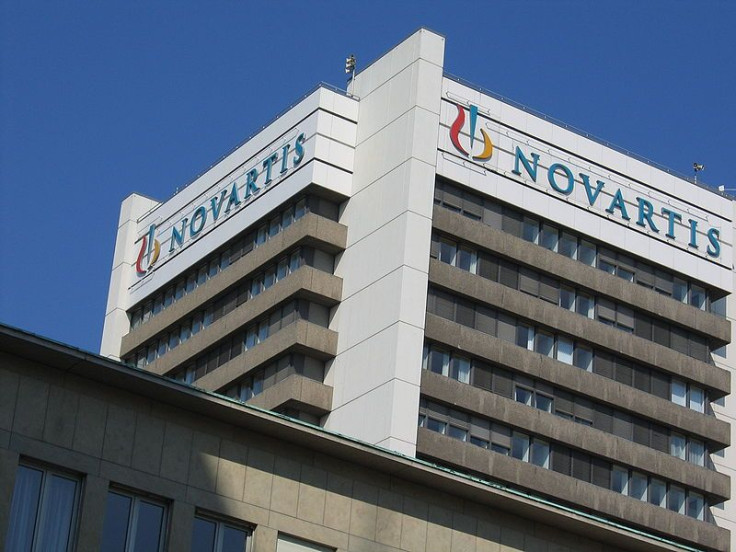 Novartis, the Switzerland-based pharmaceutical giant, announced today that Afinitor (everolimus) did not extend the lives of those suffering from advanced liver cancer in clinical trials of the drug. Specifically, the drug was ineffective in destroying hepatocellular carcinoma (HCC) after progression on or intolerance to sorafinib, a drug produced by Bayer and Onyx Pharmaceuticals and approved for treatment of both advanced liver cancer and kidney cancer. But the study results do not impact use of Afinitor in other ways that have been approved by health authorities in over 100 countries, including the United States and throughout the European Union.
"To date, Afinitor has proven efficacy in a number of tumor types, including hormone receptor positive advanced breast cancer, advanced pancreatic neuroendocrine tumors and advanced renal cell carcinoma," said Alessandro Riva, global head of Oncology Development & Medical Affairs at Novartis Oncology.
Currently, Afinitor tablets are used for advanced renal cell carcinoma and for locally advanced, metastatic, or unresectable progressive neuroendocrine tumors of pancreatic origin.
Other Trials
"While we are disappointed with these results, Novartis remains committed to studying everolimus through a robust research and development program to address unmet needs in different types of cancer," said Riva.
The company stated that it will continue to study the drug's effects on patients suffering from other diseases with high unmet treatment needs, including gastrointestinal and lung neuroendocrine tumors (NET), HER2 positive breast cancer, lymphoma, and tuberous sclerosis complex (TSC). The drug is currently in Phase III development for these indications with results from these trials expected during 2014 and 2015.
HCC, an aggressive and debilitating cancer, is the most common type of liver cancer. Current treatment strategies include surgery, cryoablation (freezing cancer cells), radiofrequency ablation (heating cancer cells), chemotherapy, and targeted drugs, including sorafenib, which works by interfering with a tumor's ability to generate new blood vessels. Novartis hoped to add its drug Afinitor to this list of treatment possibilities.
The Phase III study of the drug in adult patients with advanced HCC and whose disease had progressed after treatment with sorafenib involved 546 patients and was conducted at 156 sites worldwide. The study results continue to be evaluated and will be presented at an upcoming medical conference.
Everolimus is also available from Novartis under other brand names and is exclusively licensed to Abbott and sublicensed to Boston Scientific for use in drug-eluting stents. Negative reactions to the drug, which may occur in 10 percent or more of patients, include mouth ulcers, skin rash, diarrhea, nausea, infections (including upper respiratory tract infection), inflammation of lung tissue, weight loss, swelling of extremities or other parts of the body, nose bleeds, itching, vomiting, spontaneous bleeding or bruising, and breathlessness.
Published by Medicaldaily.com