NTSB: Drunk Driving Limit Should Be Lowered To 0.05% Blood Alcohol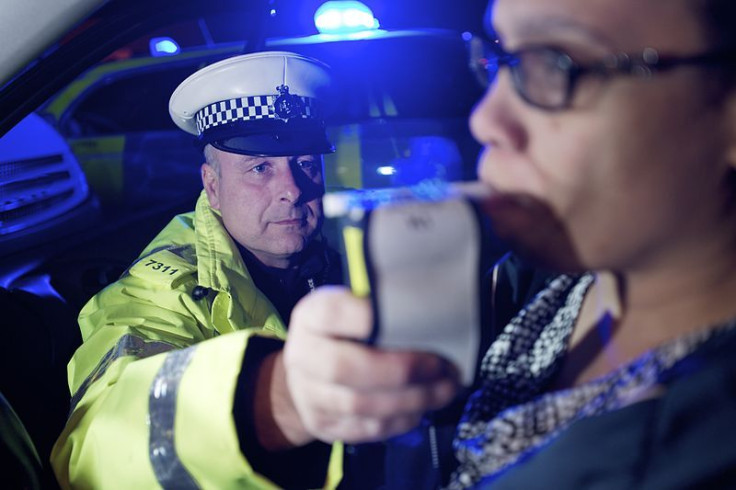 The National Transportation Safety Board (NTSB) today released the report, "Reaching Zero: Action to Eliminate Alcohol-Impaired Driving," which outlines how municipalities across the U.S. can reduce the number of car crashes and deaths related to drinking and driving.
Impaired driving is still a big problem, NTSB Chairman Deborah Hershman says in an agency press release. "Most Americans think that we've solved the problem... but in fact, it's still a national epidemic. On average, every hour one person is killed and 20 more are injured," she adds.
The U.S. averages 10,000 drunk driving deaths a year and 173,000 injuries, including 27,000 life-altering injuries, NTSB says. There are an estimated 300,000 alcohol impaired trips every day. Although total highway deaths have fallen since the 1990s, the proportion of those deaths from drunk driving has remained a constant 30 percent.
The new report details the history and scope of the problem, as well as countermeasures to reach the ultimate goal of zero drunk driving deaths. Authors recommend that the legal blood alcohol concentration (BAC) limit be lowered from 0.08 percent to 0.05 percent or lower; that more high-visibility enforcement such as sobriety checkpoints be put in place; and that people convicted of driving while intoxicated be required to install alcohol ignition interlocks that they would have to blow into to prove sobriety before starting the car. The NTSB also adds that new approaches are needed to deal repeat driving while intoxicated (DWI) offenders, and that DWI courts play an active role in rehabilitating drivers with an emphasis on accountability and behavior modification.
More than 100 countries currently set their BAC limits to 0.05 percent or lower and the NTSB is encouraging all 50 states to adopt similar regulations. Put in perspective, a 190-pound male would have to drink about four beers, four glasses of wine, or four shots in a two-hour time frame to reach the 0.05 percent BAC limit. A 120-pound female would have to drink a little more than two beers, two glasses of wine, or two shots within the same time frame to reach the same limit.
The NTSB has no authority to change state laws, but its support for tougher regulations could put pressure on state governments to act, Reuters adds. It might not be easy to change the BAC limit, however. The Governors Highway Safety Association commended the agency for some of its recommendations, including the ignitions locks for first-time DWI offenders. However, spokesman Jonathan Adkins told USA Today that the governors' group also supports the current BAC limits. "When the limit was .10, it was very difficult to get it lowered to .08," Adkins tells the newspaper. "We don't expect any state to go to .05."
The NTSB, for its part, acknowledges that the solution requires a multi-faceted approach. "Yes, it will take stronger laws, swifter enforcement, and expanded use of technology to eliminate impaired driving crashes. And it's going to take everyone doing their part," an agency video presentation adds.
Published by Medicaldaily.com