Nun Birth In Italy Raises Eyebrows: Was The 'Virgin Birth' In Vitro Or A Scandal?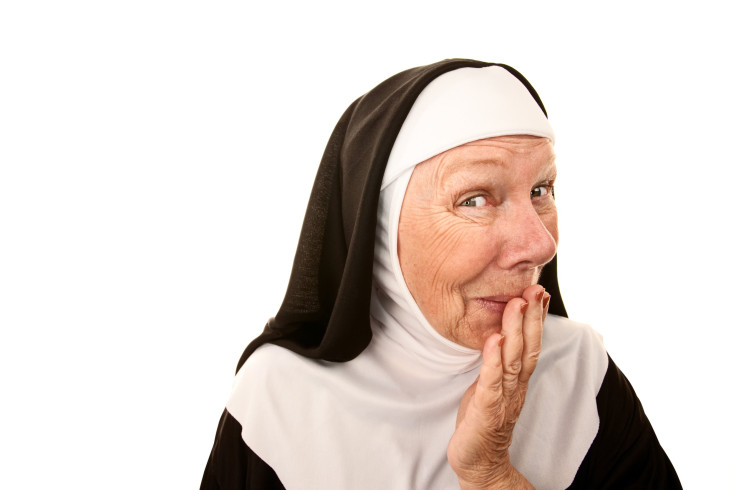 A 31-year-old, Salvadorean nun gave birth to a baby boy in Rieti, Italy this week after complaining of abdominal pains. The unidentified nun says she was unaware of her pregnancy and did not conceive a child through sexual intercourse, The Local reported. But not everyone believes that story. The mother superior at the nun's convent, Sister Erminia, told reporters "It seems she was not able to resist temptation."
According to The Telegraph, the nun was a member of the Little Disciples of Jesus order at Compomoro convent near Rieti. While en route to the hospital Wednesday morning, when ambulance personnel told her that she was in labor, she said "It's not possible, I'm a nun." But just a few hours later, she gave birth to a healthy baby boy who she named Francesco after the current pope (Francis). He weighed 7.7 lbs. "I did not know I was pregnant. I only felt a stomach pain," the nun said.
Though it's hard to believe, a recent survey of close to 8,000 American women found that 0.5 percent of participants said that they were virgins, despite having given birth. The women said they'd never had sexual intercourse, nor did they use assisted reproductive technologies like in vitro fertilization. Forty-five of the 5,340 women who reported having been pregnant said that it was a virgin pregnancy. And while researchers weren't able to pinpoint exactly why the women reported having virgin births, they speculated that religious pressures may have been at the root. "Signing a chastity pledge has been shown to be related to religious faith and other cultural mores valuing virginity," said Amy Herring, lead researcher on the survey, "though we have no way of knowing for sure."
The Catholic Church in Italy is reportedly unhappy with the new mom, believing that she hid the pregnancy. Nuns take three vows: one of poverty, one of chastity, and one of obedience. The vow of chastity requires nuns to promise not to marry or engage in sexual, romantic behavior. A spokesman for Delio Lucarelli, the bishop of Rieti, told The Telegraph that the nun may be severely admonished for breaking her vow. "It would be preferable that she now lead a secular life with her baby, away from religious institutions," he said.
Rieti is a small city in central Italy with a population of less than 50,000. Since news of the nun's delivery broke, people from around the world have made donations. The nun will likely raise the child on her own, according to reports.
Published by Medicaldaily.com