Nutek Disposables Recall: Baby Wipes Not 'Clean Enough' And Might Contain Bacteria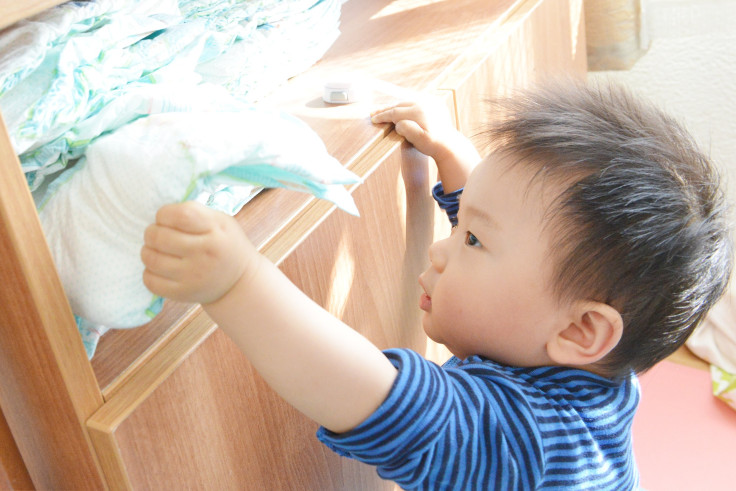 Baby wipes produced by Nutek Disposables are being recalled from stores nationwide after some of the wipes were found to have Burkholderia cepacia, or B. cepacia, bacteria that could potentially be harmful to people with a weakened immune system — or a chronic lung disease like cystic fibrosis.
Nutek Disposables has produced wipes that are sold under the brand names Cuties, Diapers.com, Femtex, Fred's, Kidgets, Member's Mark, Simply Right, Sunny Smiles, Tender Touch, and Well Beginnings. The particular wipes that were found to have the bacteria had been distributed to Sam's Club, Family Dollar, Walgreens, Diapers-dot-com, and Fred's. The company recalled the wipes that had been distributed before Oct. 21, 2014.
Though B. cepacia is virtually harmless to healthy people, it could be a potential danger for those who are ill or have compromised immune systems. In particular, people with cystic fibrosis may be at risk of infection, because they're especially vulnerable to the bacteria. B. cepacia is typically found in natural environments, thriving in water, soil, and moist places in general. Treating infection involves several antibiotics.
Nutek began receiving complaints from consumers about rashes, irritation, infections, fevers, stomach problems, and respiratory issues. "After receiving a small number of complaints of odor and discoloration, Nutek conducted microbial testing that showed the presence of a bacteria, called Burkholderia cepacia (B. cepacia), in some of these products," the Food and Drug Administration (FDA) release states. "Soon after … the company initiated a voluntary withdrawal of lots that had tested positive for the bacteria, as well as other baby wipes in the surrounding time frame."
The source of the problem has not yet been identified, but if you have a weakened immune system and have been in contact with the wipes, contacting your doctor for a check-up might be a good idea. Nutek noted that if you've purchased such baby wipes, you can return them to the stores for a full refund. Any questions can be answered by calling the company at 1-855-646-4351.
Published by Medicaldaily.com