Nuts and Fruits May Help Lower Pancreatic Cancer Risk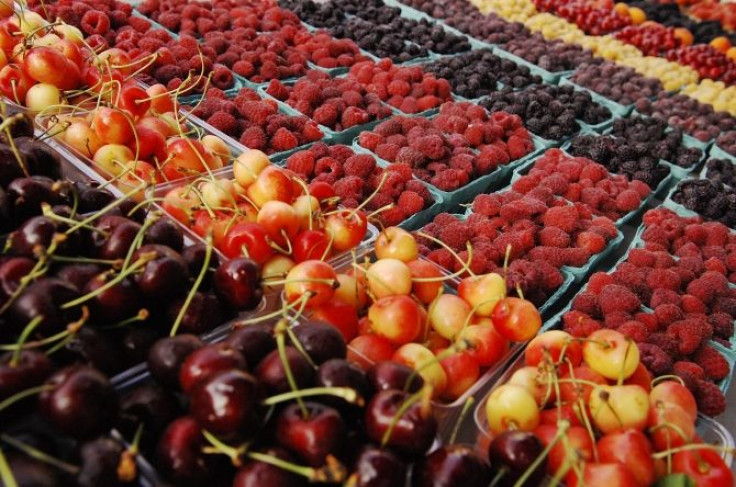 A new study has shown that a diet rich with antioxidants like vitamin C, vitamin E and selenium can cut pancreatic cancer risk.
Pancreatic cancer is the fourth-leading cause of cancer death in the U.S.
The study's, led by researchers from the European Prospective of Cancer (EPIC), results are based on health records of approximately 23,000 people between the ages of 40 and 74. Within the first 10 years of the study, 49 people developed pancreatic cancer. On average, people survived for around six months post-diagnosis.
Researchers found that people who had a high intake of selenium cut their chances of developing pancreatic cancer by half while people who had high levels of vitamin C and vitamin E in their diet cut the risk of developing the cancer by almost 67 percent. These numbers were based on a comparison between the top 25 percent versus the bottom 25 percent.
Vitamin C is present in oranges, strawberries, chilies, broccoli; vitamin E is present in almonds and nuts and selenium is present in fish, bacon and nuts.
Antioxidants are also known to help against cold and flu, allergies and certain degenerative diseases.
The study does not provide a cause and effect risk but if a relation like this is proven then it would mean that as many as one in 12 pancreatic cancers can be avoided just by increasing levels of antioxidants in diets, authors of the study said.
"If a causal association is confirmed by reporting consistent findings from other epidemiological studies, then population based dietary recommendations may help to prevent pancreatic cancer," they conclude.
Risks of developing pancreatic cancers include hereditary disorders, diabetes, smoking and chronic pancreatitis.
The study was published in the journal Gut.
Published by Medicaldaily.com