NY Attorney General Clamps Down On Adulterated Devil's Claw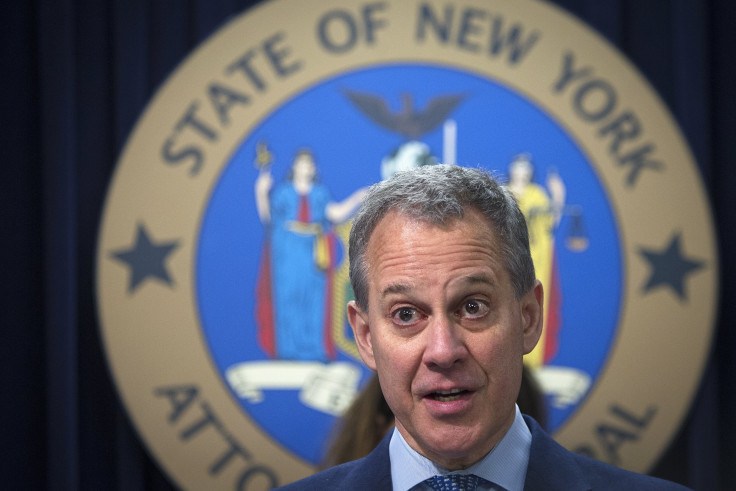 (Reuters) - New York Attorney General Eric Schneiderman's office has asked 13 dietary supplement makers and distributors to halt the sale of "adulterated" products that claim to be derived from the devil's claw plant.
Devil's claw, the commercial name for the plant Harpagophytum procumbens, is marketed as a treatment for arthritis and other forms of joint pain.
A study by the New York Botanical Garden, however, concluded that supplements made or distributed by the companies contained a cheaper related species, Harpagophytum zeyheri, Schneiderman said in a statement on Thursday. (http://on.ny.gov/1i0CeRt)
Kroger Co's Vitacost.com and Nutraceutical International Corp are among the companies that received letters from Schneiderman on Wednesday, asking them to come up with a plan for recalling adulterated versions of their supplements.
The attorney general also said another manufacturer, Nature's Way, agreed to improve its manufacturing practices and compensate New York consumers who purchased its misbranded devil's claw supplements.
The U.S. Food and Drug Administration has not ratified the therapeutic benefits of devil's claw, a plant native to the Kalahari desert.
The related plant, Zeyheri, contains some but not all of the chemicals found in devil's claw and there have been reports of suppliers mixing it with devil's claw, Schneiderman said.
The herbal supplements industry has been under close scrutiny in the recent past.
In February, the attorney general directed four major retailers - GNC Holdings Inc, Walmart Stores Inc, Target Corp and Walgreens Boots Alliance Inc - to stop the sale of some herbal supplements after DNA tests failed to detect plant materials listed on most products tested.
Published by Medicaldaily.com