NYC Dispatcher Joann Hilman-Payne Spent 8 Hours On Stroke Call; PTSD Symptoms Linked To EMT Profession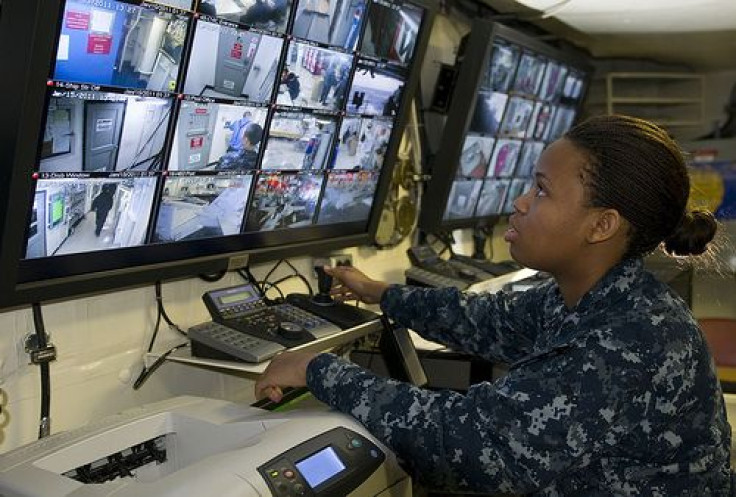 A dispatcher for the Fire Department of New York (FDNY), Joann Hilman-Payne, spent eight hours last Monday keeping an elderly woman conscious while she had a stroke over the phone.
Around 1 p.m. Monday, Hilman-Payne took the call from Mary Thomas, a housekeeper in New York City's upper east side, as the struggle for rescuers to pinpoint her location competed against Thomas' increasingly slurred speech.
After several empty leads and hours of grueling, fruitless searching, Verizon Wireless successfully determined Thomas' location via her cell phone signal. Rescuers rushed Thomas to Lenox Hill Hospital. She is currently receiving treatment in the Intensive Care Unit.
Lt. Arlene Simmons also joined Hilman-Payne in the effort to pinpoint Thomas' location and establish an address. Thomas was out of her home when she made the call, a fact not immediatly known to the EMT and one that complicated the search for so long.
"I have no doubt that without the efforts of all involved [Thomas'] outcome would not have been positive," said Emergency Medical Dispatch Capt. Philip Weiss.
What remains uncertain is whether Hilman-Payne's outcome will be positive. According to one study, symptoms of posttraumatic stress disorder (PTSD) have been found in 9-1-1 dispatchers.
Researchers from Northern Illinois University discovered a link between telecommunicators handling 9-1-1 emergency calls and symptoms of trauma, despite the dispatchers' indirect relationship with the traumatic event.
"The NIU study suggests that one does not need to be physically present during a traumatic event, or to even know the victim of a trauma, in order for the event to cause significant mental health challenges," psychology professor and co-researcher Michelle Lilly said. "The findings indicated the need for a broader definition and understanding of what might constitute a traumatic event."
Lilly teamed up with her former student, Heather Pierce, who also spent over a decade as an emergency dispatcher in Chicago's suburbs. Together, the team analyzed the responses from 171 emergency dispatchers across 24 states when they were asked about the types of traumatic calls they've received, the nature of those calls, and which calls were the worst emotionally.
Dispatchers most frequently reported the unexpected injury or death of a child (16.7 percent) as the most traumatic, followed by suicidal callers (12.7 percent), shootings involving officers (9.9 percent) and calls involving the unexpected death of an adult (9.9 percent).
Lilly and Pierce want to draw people's attention to the difference between stress and trauma.
"I was blown away by how upsetting some of [the incidents] would be for most people," Lilly said as she described accounts of dispatchers talking parents "through CPR after they have discovered their child has drowned in the pool."
The team found a third of responders said they experienced fear, hopelessness, and horror in relation to the most traumatic calls. They drew a "moderate relationship" between dispatchers' emotional response and PTSD symptom severity, as 3.5 percent of the pool reported severe enough symptoms to merit a PTSD diagnosis.
Given the national attention of her marathon phone call, Hilman-Payne will probably enjoy a benefit that few dispatchers experience: learning whether Mary Thomas survives. Many dispatchers frequently fall to PTSD symptoms not just from the trauma, but from it staying unresolved.
"We don't know the end result," said Monica Gavio, coordinator for the Burlington County, N.J. 9-1-1 communications center, and a 30-year veteran in emergency dispatch. "We don't know if they made it. There is no formal communication back to us."
The greatest tool in lifting the burden off dispatchers' shoulders is prevention and intervention, Lilly and Pierce concluded.
"Being a 911 dispatcher is generally considered a stressful profession. However, the results from our study indicate the events typically handled by these first responders are also traumatic, and there can be adverse mental health effects. This implies a strong need to enhance prevention and intervention efforts."
Having a dispatcher who's willing to do both probably doesn't hurt either.
Source: Lilly M, Pierce H. Duty-related trauma exposure in 911 telecommunicators: Considering the risk for posttraumatic stress. Journal of Traumatic Stress. 2012.
Published by Medicaldaily.com