NYC Lets Transgender People Change Sex On Birth Certificate Without Surgery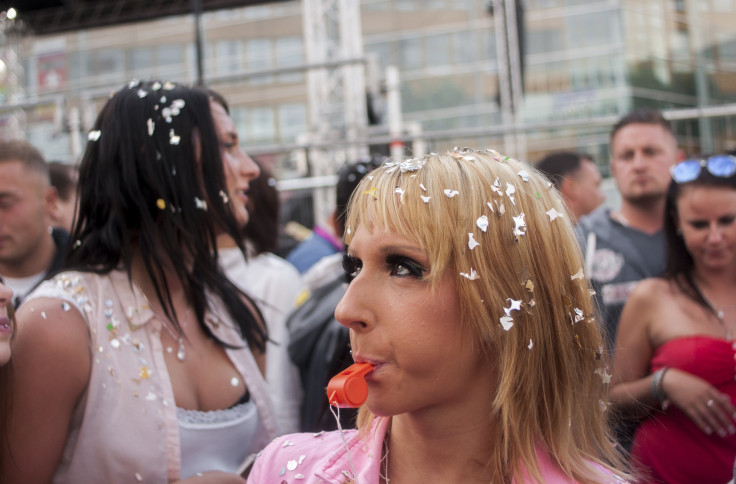 Transgender people in New York City will now be able to change the sex designation on their birth certificate without getting surgery, thanks to a bill passed by the NYC Council on Monday. The bill, which was proposed back in October by City Council Member Corey Johnson, passed 39-4 with three abstentions.
Johnson stated that the bill was "the most progressive in the country" due to its elimination of sex reassignment surgery as a requirement to change gender on your birth certificate. "Gender won't be about your physicality," he told the NY Daily News. "It won't be about your body. It's about how you identify."
Not being able to change their gender on birth certificates forced transgenders to face myriads of obstacles, such as being turned down from jobs, accused of fraud, harassed, or attacked. New York City has joined California, Iowa, Oregon, Vermont, Washington, and Washington, D.C. in not requiring proof of surgery to change sex on their birth certificates. Most other states in the U.S. allow transgender people to fix their sex on the birth certificate as long as they have proof of sex reassignment surgery or some form of gender-reassignment treatment, like hormone therapy.
Sex reassignment surgery (SRS) involves altering the patient's physical appearance and function of their genitals or sexual characteristics — such as hysterectomies, mastectomies, chest reconstruction, and even some facial plastic reconstruction.
Earlier this year, New York state — with the exception of NYC — passed a similar bill, eliminating the surgery requirement. According to the office of the governor, about 100 people seek to change their sex every year. Because NYC has a separate records system from the rest of the state, it was still required to enforce proof of surgery until now.
Now, New Yorkers will be able to adjust their sex on birth certificates without hassle or discrimination. "My birth certificate was incorrect when it was filled out, and it is still incorrect to this day," Joann Prinzivalli told the Transgender Legal Defense & Education Fund (TLDEF). "The old policy was unfair to me and to other transgender people who just want ID that reflects who we are. I am extremely relieved and grateful for the City's action."
"We are thrilled by the passage of this legislation," Michael Silverman, executive director of TLDEF, said in a press release. "Today's action will dramatically improve the lives of transgender people born in New York City. We thank Councilmember Corey Johnson, the City Council, and the Board of Health for taking action. The city's policy served only to harm transgender people, and they moved to change it. We also thank the many activists and advocates who have worked tirelessly to ensure that the city's harmful policy will be changed."
Published by Medicaldaily.com