NYC Public School Pioneers An All-Vegetarian Cafeteria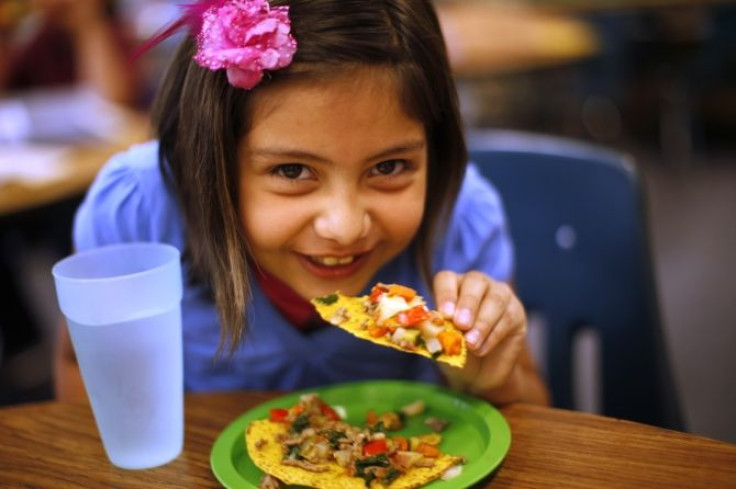 New York City mayor Michael Bloomberg's endorsements for healthy living may be more effective than once thought. The city is now home to one of the first public schools in the country with an all-vegetarian meal plan.
P.S. 244 in Flushing, Queens teamed up with the New York Coalition for Healthy School Food to create a healthier dining option that offers tofu and fresh vegetables in place of fried foods and meat.
On Tuesday, Dennis Walcott, chancellor of the New York City Department of Education, visited the elementary school where the lunch menu featured black bean and cheese quesadillas with salsa as well as roasted potatoes, fruit, and whole milk.
"I am proud of the students and staff for trailblazing this extraordinary path," said Walcott.
The school's 400 students range from pre-kindergarten to third grade. P.S. 244 was opened in 2008 as an Active Learning Elementary School. School officials started serving all-vegetarian meals three times a week to test the waters with students and parents, the Associated Press reported.
After the initiative received a great deal of positive feedback, the school decided to offer meat in the cafeteria only once a week. Today, all meals including breakfast and lunch contain no meat or animal byproducts.
The American Heart Association states a vegetarian diet can be a healthier option as long as essential nutrients like protein, iron, vitamins B-12 and D, calcium, and zinc are accounted for. Nutrients that the diet otherwise avoids must be compensated for through other dining options. For example, protein in meat can be replaced by protein in tofu.

Studies also show that vegetarians are far less likely to become obese, acquire cardiovascular risks, have high blood pressure, or develop diabetes.
Published by Medicaldaily.com